It started with a simple bond between teacher and student.
In 1994 Chris Casado and Mike Murphy embarked on their first trans-Sierra trek together. Chris was a 14 year old kid, and Mike was a 5th grade teacher in Clovis, CA. Every year since 1983 Mike had been leading small groups, ages 11 to 70+ years, on week-long treks across some of the most remote, least traveled regions of the Sierra to Mt. Whitney (14,505ft).
The summer treks were positively impacting just about everyone they touched.
Chris was no exception. For him, the inspirational trek fueled a love of the Sierra, instilled self-confidence, and sparked a friendship that would span decades. Mike kept teaching, and Chris grew up. But through the years the two talked about how great it would be if they could open up this unique experience to touch more people.
In 2010 they made it a reality – and the Trans-Sierra Xtreme (TSX) Challenge was born.
In 2014 Chris happened upon one of the most challenging and inspiring Grand Canyon treks while backpacking with Andy Wagemaker, a college friend and Flagstaff local. The three night loop was off the beaten path, rugged, and completely awe inspiring. The two agreed that it had to be shared and simplified as a TSX experience, and their friendship sparked the creation of the Grand Canyon Challenge.
As we enter our 7th year in operation, between our guides over 750 people have been led across the week-long trans-Sierra trail to the summit of Mt. Whitney, and we've quickly become recognized as one of the most active and inspirational organizations operating in the Grand Canyon.
We have two goals:
Deliver a once-in-a-lifetime experience where participants return to work or school recharged with inspiration to 'hike on' throughout life.
Create an experience where individuals with limited or no backpacking skills can safely and confidently venture into the rugged beauty and tranquility of our nation's backcountry.
How we're different
In both the Sierra and the Grand Canyon we deliver one experience, over one trail, and do it extremely well. All of our experiences are incredibly inspirational, but they are physically, and mentally demanding. This could be among the most difficult, and rewarding experience you ever take on. You'll hike 8-12 miles a day at varied elevation with your pack, food and shelter on your back (we provide all, as needed). And while everyone hikes at their own pace, making through a Challenge is a team effort! Nobody gets left behind. We have experience helping motivated individuals of all ages and experience levels reach their goal, and we firmly believe that you can do it, once you commit to succeed!
Meet our founders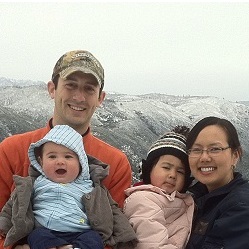 Chris Casado
My first trek to Mt. Whitney more than 20 years ago was my first ever over night backpacking experience, and it was completely unforgettable. When you're a kid and hike a week across the Sierra and summit Mt. Whitney, the highest peak in the lower 48 states, you realize that you can accomplish anything you put your mind to.
As an adult, the experience is equally rewarding – its a week of life completely unplugged, experiencing incredible scenery, while offering a valued opportunity to recharge and reset life's priorities. After getting turned on to the Sierra as a kid, I did the John Muir Trail with Mike a few years later before heading off to Notre Dame for undegrad, and then UC San Diego for grad school. Since then, I've worked as a finance professional and entrepreneur in the Bay Area where I live with my growing family in Orinda, CA.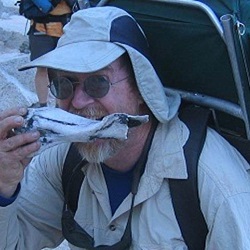 Mike Murphy
I first began guiding the trans-sierra trail as a professional guide for the City of Visalia, CA recreation department in 1983. This trail has become a part of me. I've led at least one group of 10-15 individuals across this same trans-sierra trail each year since 1983. I keep going back because this trail keeps giving back. There is nothing more rewarding than seeing the face of students and adults alike who complete this trek and realize they can accomplish anything they put their mind to.
I'm also a Sierra Club National Outings Leader. I've led backpacking trips for the Sierra Club almost every year since 1991. In 2002, I participated in "American Frontiers: A Public Lands Journey," a two-month trek co-sponsored by the National Geographic Society. I'm a geography nut at heart, and served on the California Geographical Society Board of Directors from 1995 to 2009.
Oh, yeah, I've completed the John Muir Trail five times… eh, almost five – a helicopter pulled me out from Crabtree on my last run – that was a first! I proposed to my wife on top of Whitney at the end of the second JMT trip (she said yes!). I've stood on Whitney 44 times and counting, and have logged over 4,000 miles of backpacking experience. When not in the back country, I'm a resident of Clovis, California, and a full-time 5th grade teacher at Gettysburg Elementary.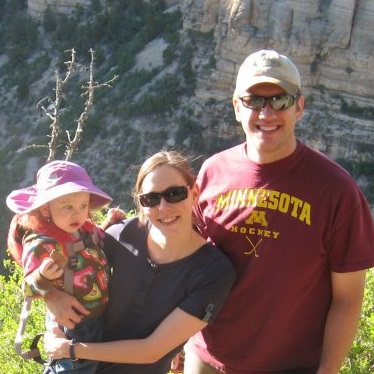 Andy "Wags" Wagemaker
After spending my time outdoors on the lakes of Minnesota as a child, and a few memorable years with Chris in South Bend, I moved west to Arizona and discovered the world of backpacking and mountain biking. After many adventures around Arizona, I jumped at an opportunity to explore the Grand Canyon below the rim with new friends. Since my first foray into the Grand Canyon backcountry years ago, the Canyon keeps calling me back. The thrill is incredibly addicting. Eventually, I pulled Chris into the canyon and shortly thereafter the Grand Canyon Challenge was born. Currently, I work as a finance professional and live with my family in Flagstaff, Arizona.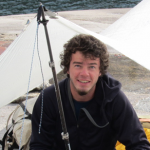 Zack Fisher
Hey, I'm Zack! In 2010 I started guiding trans-Sierra treks. I do it for a few reasons. First, I think it helps others appreciate and be thankful for the little things we take for granted in everyday life. Second, its rejuvenating and gives people motivation that they can put into everything else they do. And finally, its a great way to release from the fast pace of ordinary life. Spending time as a youth in a rock climbing gym, combined with outdoor climbing and backpacking has changed my life, and inspired me to give back to others and share with them the magic that the mountains offer. I have backpacked all over the Sierra Nevada, Patagonia Chili, and Alaska, where I'm currently completing my undergrad degree in Geography and Environmental Studies with a minor in Outdoor Leadership.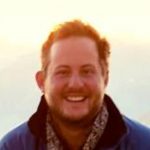 Alex Ainley
I guided my first Trans-Sierra Xtreme Challenge trek back in 2011 and fell in love with the experience. I especially love the opportunity to watch the transformative affect that only these trails, and this experience can provide. Growing up in Clovis, CA, I have been an avid outdoorsman for most of my life, exploring and summiting peaks in the local Sierra Nevada. I have also participated in a number of different treks and climbs around the U.S. and internationally including some in Utah, Arizona, Nevada and Patagonia. When not in the back-country, I proudly serve as an Air Crewman in the U.S. Navy, stationed in San Diego, CA. As I have the awesome privilege of guiding both Trans Sierra and Grand Canyon Xtreme Challenge treks, I look forward to the opportunity to explore these beautiful, wild lands with you. Goosebumps just thinking about it!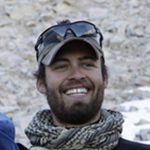 Tim Fabbian
Hi guys, I'm Tim! I participated in my first trans-Sierra trek to Mt. Whitney in 2005 and became hooked! I started guiding with Mike in 2007 and was a founding guide when TSX was born. This experience is rich in learning and growth on a personal level. For me, watching participants transform and grow in a positive manner is more rewarding than reaching the summit. This trek is also a great chance to reset your mind and spirit while avoiding the constant distractions of modern life. I thoroughly enjoy how simple life becomes when in the backcountry! Growing up in Clovis, CA, I've backpacked, climbed, guided rafts and skied throughout the Sierra. It's my second home. I spend almost 100% of my time as an an outdoor professional – on the slopes, in the rivers and backcountry, and as an emergency services responded. Let's get there!
You have what it takes to succeed
Although some basic level of physical fitness is required, we have had participants of all levels ranging from grade-schoolers to grandparents, and mothers to marines on our treks. We firmly believe you can do this – once you commit in your mind to succeed.
Please take a moment to join our facebook community, or contact us with questions. You can also check out out latest ebook. We plan a limited number of Trans-Sierra outings each summer, and multiple Grand Canyon outings each spring and fall. We hope you decide to join us.