Trans-Sierra Xtreme Challenge
An Inspirational Trek to Mt. Whitney (14,505 ft.) and Beyond
FROM $1,799
$1,524
TREK OPTIONS
#1: July 2018
#2: August 2018
#3: September 2018
---
---
Description
No matter your age, backpacking the Sierra can be a life changing experience. The Trans-Sierra Xtreme (TSX) Challenge is an annual series of guided 75 mile backpacking treks across Sequoia and Kings Canyon National Parks. The inspirational journey traverses some of the most remote, least-traveled regions of the Sierra before culminating with an ascent on Mt. Whitney (elevation 14,505 feet), the highest point in the lower 48 states. This week-long hike is open to fit and motivated individuals of all ages and experience levels. You'll cover 75 miles in one week, with over 20,000 feet in cumulative elevation gain and 18,000 feet in cumulative elevation loss. You won't find it spelled out in any guide book or map, save one.
We coordinate round-trip transportation from Southern California, the San Francisco Bay Area and Central California. Limit 13 participants per trek.
What's included
Guided 8 night, 75 mile trans-Sierra hike to Mt. Whitney
Transportation from Bay Area, L.A. and Fresno to our trailhead
Return transportation
Personalized pack check prior to departure
All meals and snacks in the back-country
Group gear and equipment
Backpack, sleeping bag, sleeping pad if needed
Post-hike closing meal and opportunity to shower
What's not included
Meals in the front-country, including while in transit
Personal items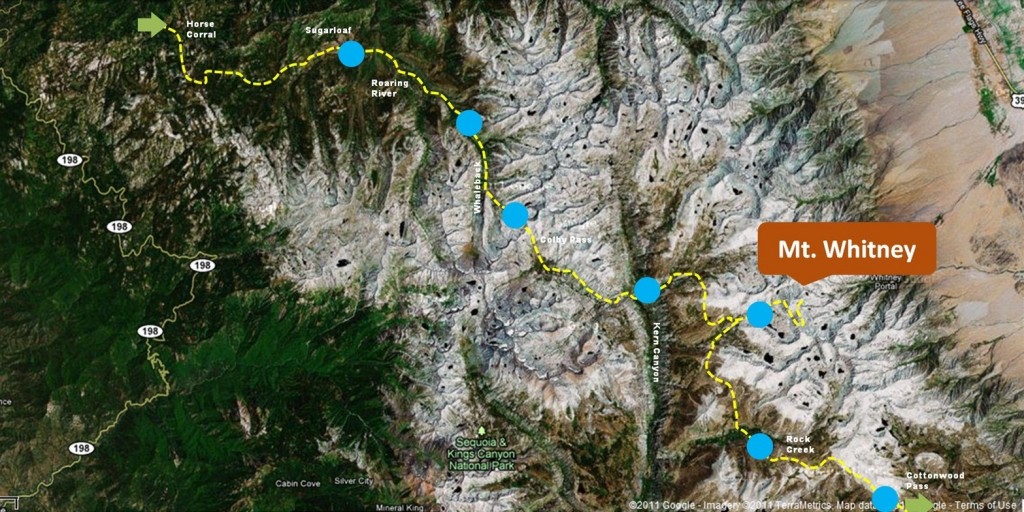 Dates and pricing
All treks depart at 11AM | 1st night at trailhead | Group size limit 13 | $450 deposit/person | Balance due 60 days prior to trek
Summer 2018
Early registration


Sign up by October 31st

Open registration


Regular price

Join a trek
July 13 – 21, 2018
$1,524
$1,799
Sign Up
July 27 – August 4, 2018
$1,524
$1,799
Sign Up
August 10 – 18, 2018
$1,499
$1,799
Sign Up
August 20 – 28, 2018
$1,524
$1,799
Sign Up
August 31 – September 8, 2018
$1,524
$1,799
Sign Up
Itinerary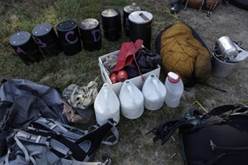 Pack-check and 10AM departure
A few days before your trek (or day of for out-of-town guests), we'll host a pack check at Bay Area Sports Basement, REI Fresno or REI Northridge stores. Don't worry, if you don't have a pack we'll provide one for you. You'll have a few days to make adjustments before reconvening at 10AM the day of departure, when we'll leave for camp at our trailhead in Kings Canyon and Sequoia National Park (about a 5 hour drive from the Bay Area, 2 hours from Fresno).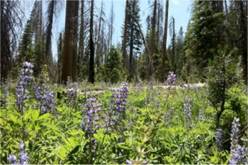 Day 1 – Horse Corral to Sugarloaf (moderate)
After breaking camp at the trailhead, our trail begins near Big Meadow at 7,800′ and heads uphill to around 9,300′, then down to camp at 7,200′ near Sugarloaf. While the grade is moderate, expect this day to be among the toughest.
Trail: Begins at 7,800′, climbs to 9,300′ then descends to stream crossings and camp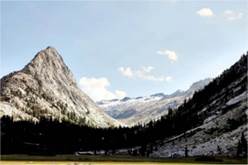 Day 2 – Sugarloaf to Big Wet Meadow (moderate)
Today the trail undulates upward, with multiple crossings of prestine high sierra creeks, and one Roaring River, as we climb to near 8,500′ for our camp below granite cliffs and spires. At camp #2 we almost always have curious deer wander through. Keep your ears open for the occasional bear. Grrrrr…
Trail: Multiple stream crossings, trail climbs back to 8,500'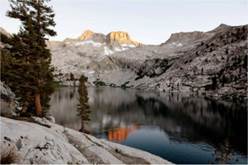 Day 3 – Big Wet Meadow to Colby Lake (intense uphill)
A stiff climb will bring us to one of the prettiest campsites in the Sierra, Colby Lake at 10,600′. A mid-afternoon swim, the chance to catch fresh trout, and the most amazing display of stars anywhere makes this camp special.
Trail: Stiff climb to high-Sierra lake at 10,600', get to camp just after lunch, rest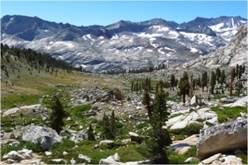 Day 4 – Colby Lake to Junction Meadow (intense uphill, long intense downhill)
An early start and 1,400′ ascent will get us to Colby Pass where we can view the Kern Canyon and the Mt. Whitney group. A long and sometimes steep descent will get us to the Kern River for a crossing just before camp. This is the most challenging, and most breathtaking day.
Trail: Climb to pass at 12,000', then long intense downhill to 8,000', most difficult day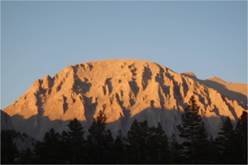 Day 5 – Junction Meadow to Crabtree (moderate uphill)
A long and gradual climb on very good trail will get us to the John Muir Trail followed by undulating trail to camp near Crabtree Meadows at 10,800′. Our goal is to camp at the postcard-perfect campsite with an awesome view of the backside of Whitney.
Trail: Gradual climb to intersection with storied John Muir Trail and over 10,000′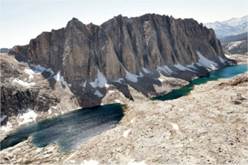 Day 6 – Crabtree to Mt. Whitney and back (intense up and downhill)
Our early, before sun-up start will get us to the top of Mt. Whitney at 14,507 feet by lunch (weather permitting). The adrenaline will be flowing as we move past Guitar Lake, up the switchbacks, and parallel the Hitchcock peaks. After signing the book and taking pictures (you can also call home from the top) we'll hike back to camp for dinner.
Trail: Summit Mt. Whitney with hike to 14,505 elevation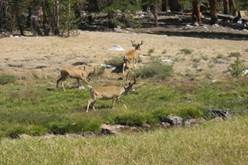 Day 7 – Crabtree to High Desert Camp (moderate to moderate-intense)
We will leave our base camp and start our final segment to cars and civilization. We will hike a moderate trail for about 9 miles to our camp near Rock Creek.
Trail: Morning climb to near 11,000′, mid-afternoon descent, and then climb back to 11,000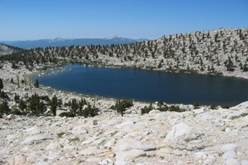 Day 8 – High Desert Camp to Horseshoe Meadows (moderate)
An early start will get us to Chicken Spring Lake before lunch. We will cross over Cottonwood Pass and then descend the eastside of the Sierra. After a cool drink and dinner we'll load the vehicles and head back to the Bay Area, and home to brag. Family and friends are welcome to meet us on the backside of the Sierra as we exit the trail near Lone Pine.
Itinerary: Relatively flat, then 500′ climb, before dropping to trail exit
What you'll need
Joining a TSX experience is easy. Don't own a backpack, tent or sleeping bag? Not a problem, we provide backpacks, tents and sleeping bags for those who need them, at no additional charge. We also take care of all group items like pots, stoves, food, food storage, water filters, first aid etc. Your guides will do the cooking and dishes. Just show up with your boots and personal items, ready to hike!
Watch our Backpacking Checklist Video to see how easy we make it.
Preliminary checklist:
Hiking boots (broken-in)
Lightweight camp shoes (also used for water crossings)
Hiking socks (2-3 pairs)
Underwear(2-3 pairs)
Long underwear bottom
Long underwear or long sleeve top
Shorts and lightweight rain/wind pants, or convertible pants/shorts
Shirts (1-2 short or long sleeve)
Insulating jacket (puffy synthetic/down)
Poncho
Sun hat
Warm hat (beanie/toque)
Sunglasses with UV protection
Toiletries (toothbrush, toothpaste, biodegradable soap; women should bring extra tampons)
Personal medications, if any
Lightweight flashlight
Water containers (2; minimum 1 liter capacity)
Lightweight spoon
Lightweight cup/mug and bowl
Insect repellent
Sunscreen
Bandanna (handkerchief)
Mole skin (for blisters)
Lightweight gloves
Optional items (camera, pocket knife, notebook, etc.)
After registering for a TSX Challenge outing, you'll be provided an official backpacking gear checklist with recommended items for your trek. On the day of departure, each participant will get a snack pack and a small amount of group food or group fuel that will be used over the course of the trek.
Logistics
Departure and pickup locations: On the day of your departure, TSX will coordinate transportation from the Bay Area, Central California, and Southern California designated pickup locations.
Bay Area: REI Concord, Concord, CA – 10:00am*
Central California: Clovis Cole Best Western, Clovis, CA – 2:00pm*
Southern California: REI Northridge, Northridge CA – 10:00am*
*Exact time and regional pick-up locations will be confirmed on a trek by trek basis.
Please arrive at least 15 minutes prior to your confirmed pick up time. We suggest you coordinate with family, friends or taxi for the drop off, since we can't guarantee the safety of your vehicle if left in the parking lot for the week.
Meals are not provided when in transit, however, we will stop for food and to refuel before reaching the trailhead. Our goal is to make it to the trailhead just before dusk. A light snack will be provided that evening at the trailhead.
Pre and post-trip accommodations: For guest traveling in from out of state, we suggest flying into Fresno, CA the evening before departure and staying at the Best Western Clovis Cole, in historic downtown Clovis (View on Map / +1.559.299.1547). Its about a 10 minute cab/Uber ride from the airport. We can pick you up at the hotel on the day of departure. If you plan on staying somewhere else, please let us know where you end up, and we'll do our best to accommodate.
At the trailhead: Bring your personal items and gear, and a positive attitude! All group gear and food will be provided on the trail. Any major personal gear you've indicated you'd like us to provide (sleeping bag, tents etc.) will be waiting for you at the trailhead.
Please also bring a small bag with a clean set of clothes. Before we leave, we'll give that bag to our return transportation so we will have something clean to change into after exiting the trail.
Returning home: It's difficult to predict exactly when your group will exit the trail near Lone Pine, Ca. Our itinerary has some buffer built in to account for unknowns such as group speed, trail conditions, weather etc.
We will generally have a good sense of timing by the time we reach the summit of Mt. Whitney (day 6 or 7). One of your guides will check-in with return transportation from the summit. If you'd like to have friends or family meet you as you exit the trail, let us know and we can pass on the ETA and directions.
Our return transportation will meet us as we exit the trail on the eastern side of the Sierra. We will descend to Lone Pine to shower and share our last group meal. Finally, we'll head back to your pickup location. This is a five-hour+ car ride. Bring some pocket money for meals on the drive back.