Description
Overview
Join an inspirational backpacking trek with the Guidewire team. We'll depart from the Foster City office main entrance on a Thursday after work, and return Monday evening to minimize time away from the office. Joining the experience is easy. We'll provide all backpacking gear and equipment to those who need it, including backpack, sleeping bag and tent. No experience is needed, but you must be motivated! This outing may be the most exhilarating long-weekend corporate team experience you ever encounter.
No experience needed
Leave on Thursday evening, return on Monday evening
All meals and snacks while in the back-country
All gear major, round-trip transportation provided
Meet at company parking lot
Friends and family welcome
Off the grid! No internet or phone service
One night at cabin, three nights hiking and camping to 12,000'
35 miles through John Muir Wilderness
Stay motivated to be healthy all winter long
Sign up by November 15th ($779), sign up by Nov 30th ($879), sign up by Dec 31st ($979)
Where we'll go
Discover an unspoiled, and relatively unknown slice of heaven south of Yosemite, and north of Kings Canyon National Park. The four day all inclusive backpacking experience through John Muir Wilderness to Hell For Sure Lake will traverse roughly 35 miles, and include a hike to 12,000' Red Mountain along the Le Conte divide with unrivaled views of the Sierra Crest. You'll get to experience some of the most remote least traveled regions of the Sierra completely off the grid.
What's not included
Meals in the front-country, including while in transit
How it works
A $450 deposit per person is required with balance due 60 days prior to the event. Discounted registration is open through November 15th ($750), November 30th ($850), and December 31st ($950). Regular pricing will be available for participants who wish to join after January 1st, space permitting. The experience is open to employees, friends and family. Upon registration participants will be asked to complete an experience and medical questionnaire, as well as an acknowledgment of risk form. If we do not receive enough participants (10), you may elect to transfer payments to other TSX experiences, or receive a refund in full. Beginning in 2018, all trips have a fee required by the National Park Service (3% in 2018, up to 5% in 2019 and beyond). This fee will be applied when your reservation is made and passed through to the national park, or appropriate federal agency. Maximum group size of 15, including two guides.
Questions? Check out our FAQs or contact us at 925.255.5065 and via email at inspire@tsxchallenge.com.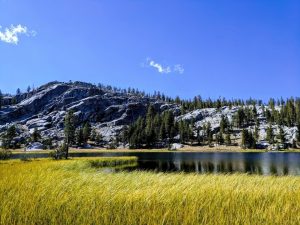 Day 1 – Courtright Reservoir to High Meadow
Trail: Begins at 8,600′ and ends at 10,300′ with multiple stream crossings; long moderate-to-intense uphill
Our hike begins with a long and gradual climb toward the Red Mountain Basin. Our pace will be brisk, as we cover miles through meadows and streams on good trail to camp near a high clearing between Fleming and Disappointment Lake, which never disappoints.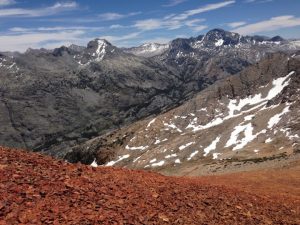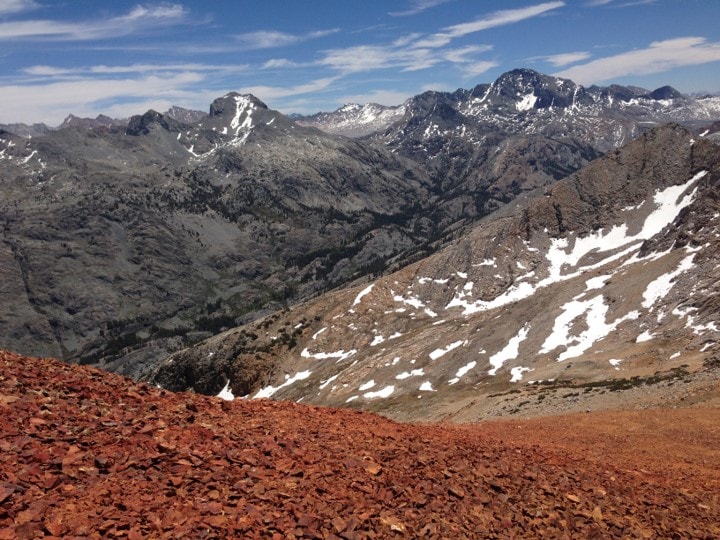 Day 2 – High Meadow to Hell For Sure Lake
Trail: Stiff climb(s) to 12,000′, then descent, majority of day off-trail
A moderate morning hike will take us to Hell For Sure Lake by lunch, where we'll enjoy our afternoon. An optional up and back, off-trail scramble to the summit of Red Mountain (~12,000′) will be on the schedule.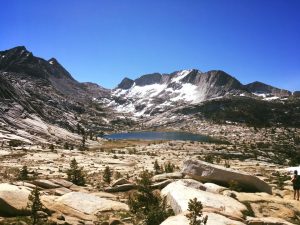 Day 3 – Off-trail traverse of Mt. Hutton and Bench Valley
Trail: Breathtaking and intense uphill, then down, majority of day off-trail
Weather and trail conditions permitting, we will begin our traverse past Mt. Hutton (~12,000′) with an early morning start. We'll continue off-trail through lake-studded Bench Valley, before beginning our gradual descent towards the Kings River.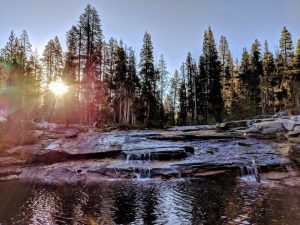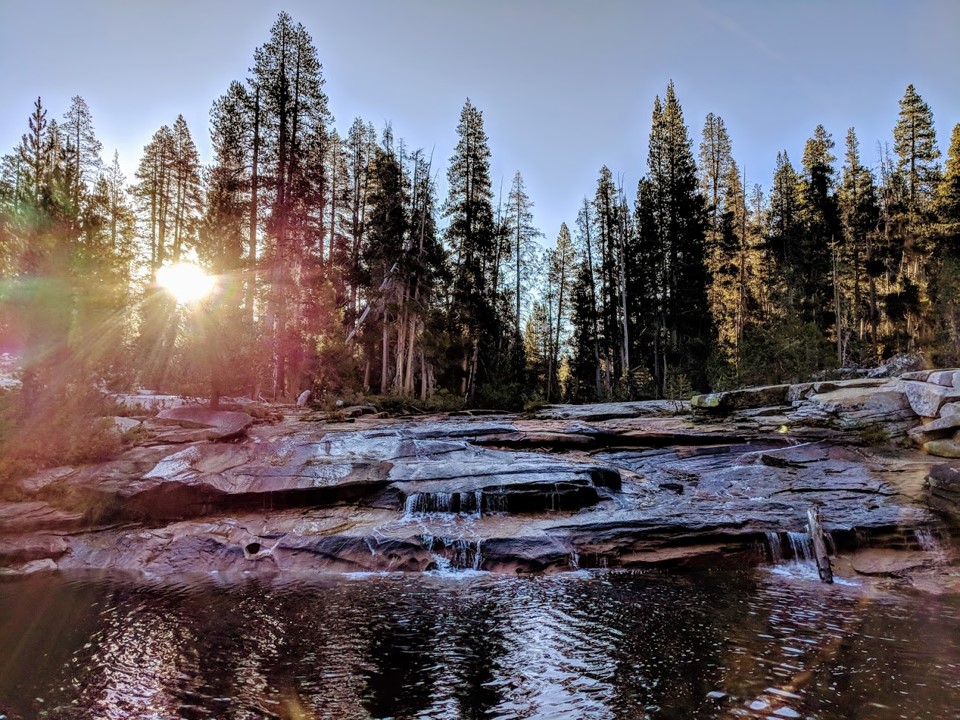 Day 4 – Return to Courtright Reservior
Trail: Reconnect with loop trail, and exit, moderate downhill
An early start will get us back to Courtright Reservoir after lunch where we will reload cars, and return to the town of Shaver Lake to share a hearty group meal. A final stop for showers at our cabin in Shaver Lake is optional, then it's home to brag.
WHAT YOU'LL NEED
Joining a TSX experience is easy. Don't own a backpack or tent? Not a problem. We provide backpacks, tents and sleeping pads for those who need them, at no additional charge. We also take care of all group items like pots, stoves, food, food storage, water filters, first aid and more. Your guides will do the cooking and dishes. Just show up with your boots and personal items, ready to hike!