Environmental Science – Mt. Whitney Trans-Sierra Trek
$2,250.00
SEQUOIA & KINGS CANYON NATIONAL PARK | MT. WHITNEY
JULY, AUGUST
Join the only environmental science program approved by the National Park Service that takes students to the summit of Mt. Whitney each summer. Our multi-night immersive backpacking experience for students ages 13 – 17 is designed to inspire the next generation of environmental stewards.
This wilderness educational trip traverses Sequoia and Kings Canyon National Park along our established 75-mile long Trans-Sierra route, which we have been operating on commercially since 2011, and includes a summit of Mt. Whitney (14,505'). Our curriculum is anchored in environmental science protocols and concepts, leveraging the intrinsic benefits of the wild (beauty, joy, peace, challenge) in order build an understanding of how ecosystem services lead to extrinsic value (timber, mineral resources, soil health, clean air, water, biodiversity, etc.), and how we sustain and protect this balance. Group size will be up to 12 participants with 2 to 3 guide instructors.
Who this is for
We have designed this to be an intense, best-in-class wilderness educational experience. This trip is ideal for students with strong academic underpinnings, high personal character, and a demonstrated interest in environmental sciences or stewardship. In addition, students should be prepared to contribute and work together in a collaborative, team environment.
What's included
Roundtrip transportation between our meetup locations of Acalances High School in Lafayette, Ca (Bay Area) or Clovis East High School in Clovis, CA (Central Valley) and our trailheads
Dedicated academic guide instructor
Wilderness First Responder and Safe Sport certified guides
Guided 8 night, 75 mile trans-Sierra hike to Mt. Whitney
Personalized pack-check prior to departure
All meals and snacks while in the back-country
Group gear, equipment and general lab materials
Backpack, tent, sleeping bag and pad if needed
Optional post-hike shower
Flexible cancellation policy
What's not included
Meals in the front-country
Lodging in the front-country
How it works
A 50% deposit per person is required with balance due 60 days prior to the event. Typical group size of 15, including two guides. An additional 5% charge will be applied when your reservation is made to offset new fees mandated by the U.S. Forest Service and National Park Service.
Meeting Point and Route
We will coordinate transportation to and from our trailhead from two locations on the day of departure. We will depart from Acalanes High School in Lafayette, CA at 10:00am, and then drive to Clovis East High School in Clovis, CA for a 1:00pm meet-up. At 2:00pm we will depart Clovis for our trailhead in Kings Canyon National Park. Our week long trek will take us through elevations ranging from 7,000′ – 14,505′ and include an option to summit Mt. Whitney. Total distance traveled to be 75 miles, with 6 to 15 miles of travel each day. Upon exiting the Sierra near Lone Pine, CA, return transportation will be provided back to our original meeting points. Expected time of arrival in Clovis is between 6pm-8pm, and between 9pm and 11pm in the Lafayette.
General Lab Investigations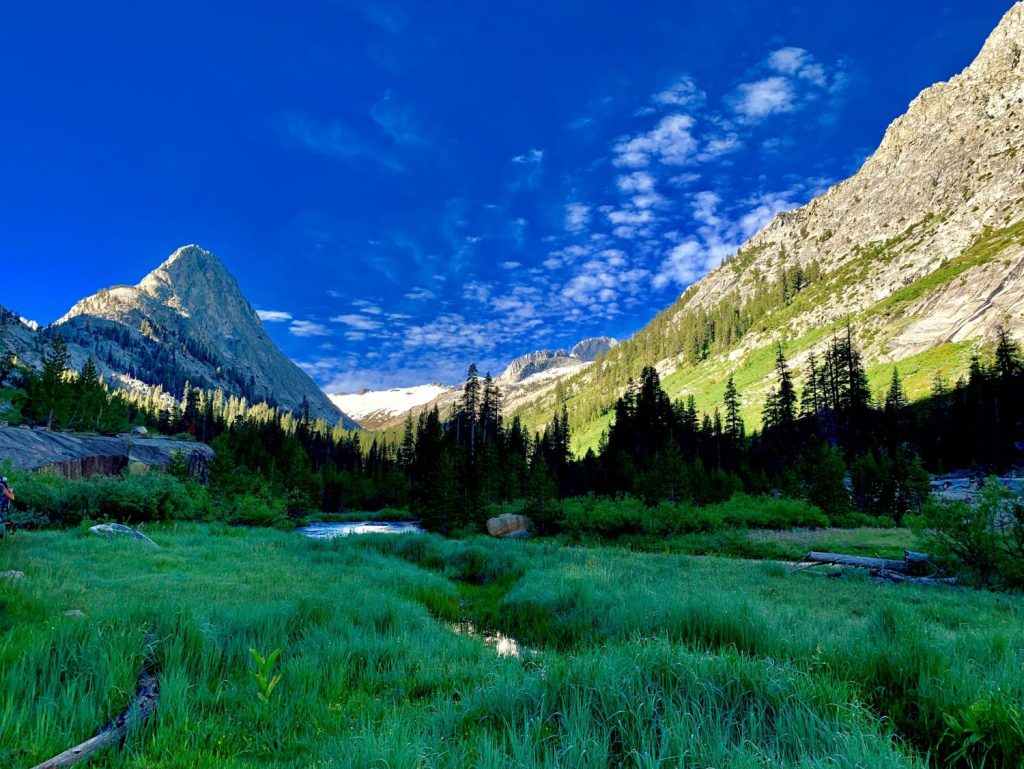 #1: Walking transect
The goal of our walking transect is to immerse students in the plant communities of the region as they walk through them, and to draw attention to the reasons why community assemblages shift as a result of abiotic conditions.
This lab takes place across the entire trip. At regular intervals during our trek, students will record a waypoint, including altitude, and do a quick survey of tree species present. By the end of the journey, they will have a data table that records the biodiversity across the length of the trek.
They will represent this data with a chart showing distance, altitude, and tree species. This is a 5 ft long chart, with species represented by color. Points of interest will be noted along the route, and the shifting assemblages become easy to talk about as a function of altitude, slope, aspect, etc. Students become familiar with abundance, distribution, and local naturalism.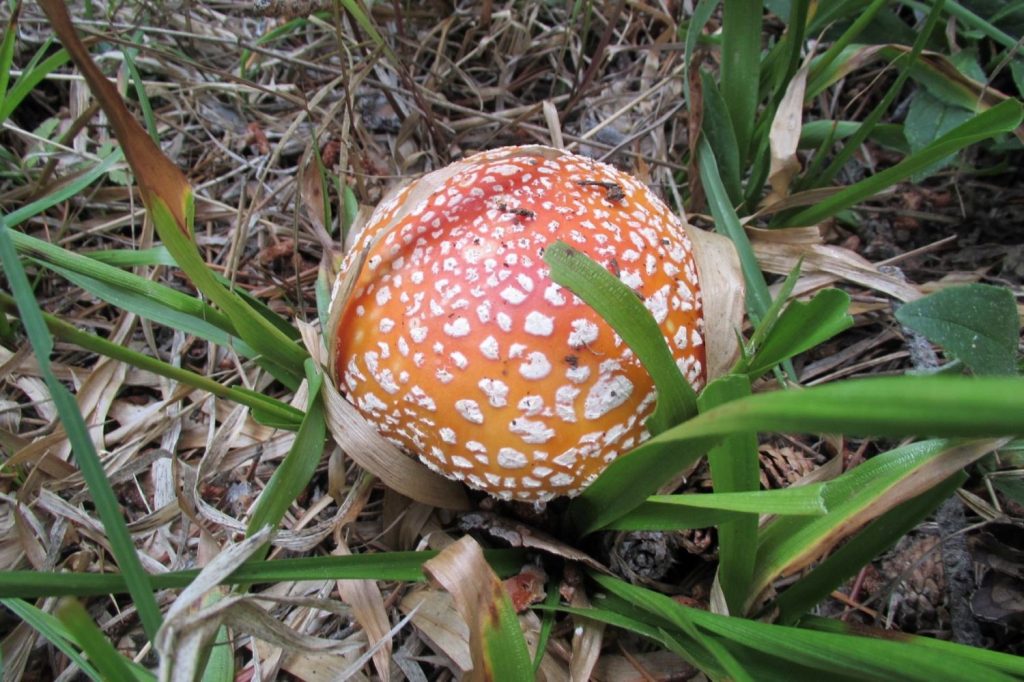 #2 Soil science
The goal of the soil science lab is for students to understand limiting factors in the environment, and to introduce ideas supporting soil retention (negative feedback) and understanding how runaway erosion can occur because of deforestation (positive feedback).
We will take soil chemistry indices, including nitrate and phosphate tests, as well as do a soil composition analysis. These analyses will take place in forests of different types along the trek, allowing students to create and test hypotheses relating to communities, succession, competition, and soil quality.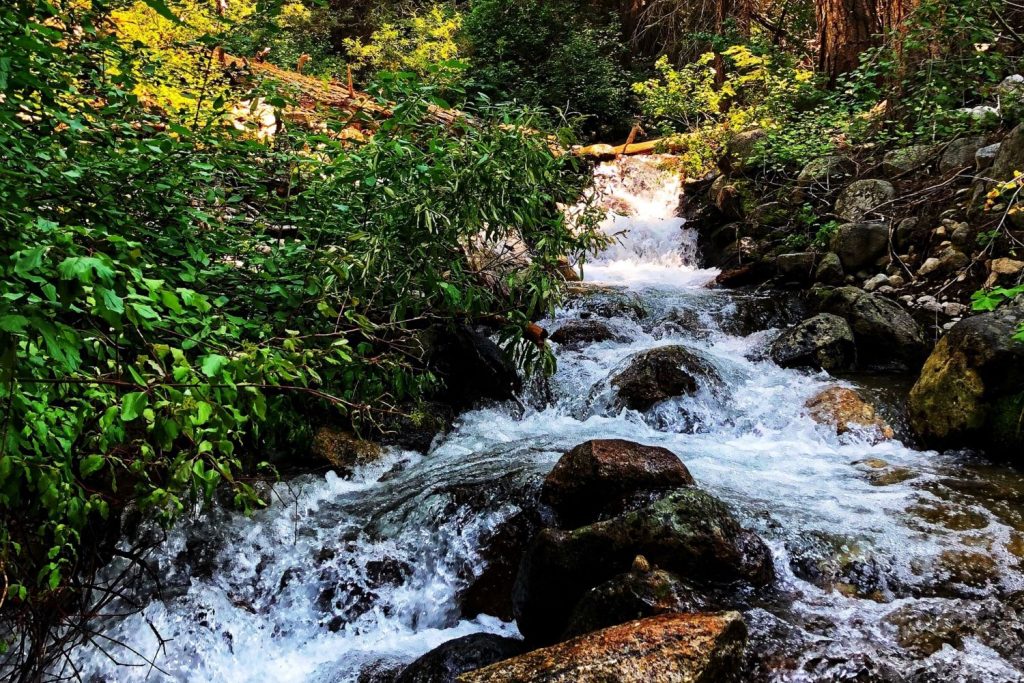 #3 Water quality indices
Water quality indices are a hallmark of secondary science and outdoor education programs. Collecting water chemistry and temperature data, and surveying marcoinverterbrates is a great, low tech and fun way to engage student groups with science.
We will be using these indices as a baseline for student question asking, hypothesis testing and comparative analysis. Along with soil chemistry data, water chemistry data will be retained to establish a longitudinal data set from our programs moving forward.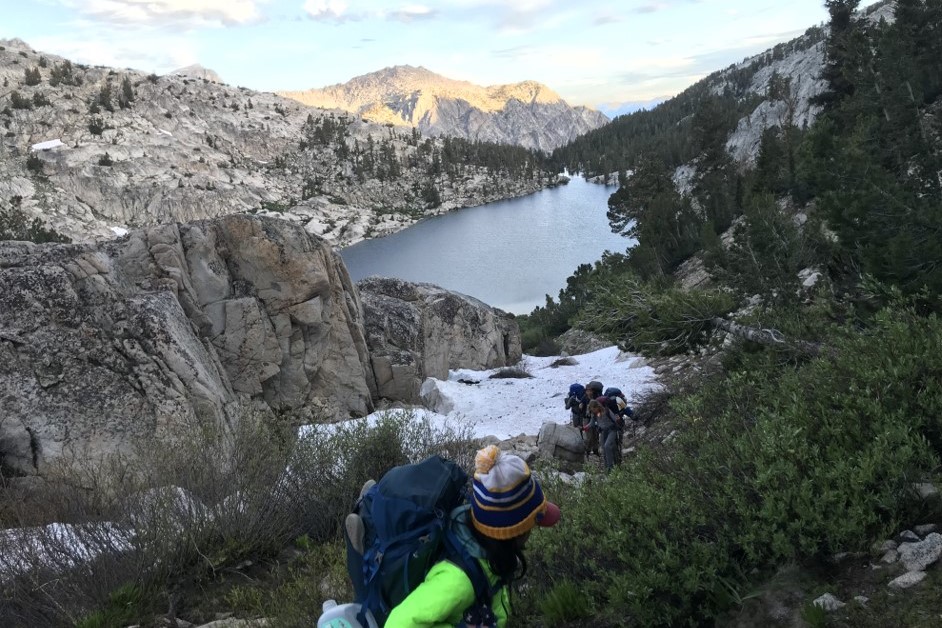 #4 Microcrustaceans, UV and glacial history
This activity is an extension of our water quality studies, to include lakes. Students will collect all standard water quality indices at the lakes along our trek. By design we will be steering them towards indices that respond to human pressure as we approach the second half of our trek (nitrates, phosphates, BOD).
Lakes also offer us an interesting opportunity to study different fauna, such as the microcrustaceans that typically populate still water. Studying these organisms with field microscopes gives us a launching point to discuss glacial history in the region. These organisms are easy to collect, and allow us to discuss glacial expansion and retraction, refugia and post glacial dispersal.
Students will also use a Secchi Disk to measure turbidity and allow us to discuss UV penetration into high altitude lakes. We will also be doing comparative analyses on pH of streams, lakes, and snow to discuss acid deposition, and the connectedness of global systems (atmosphere, water).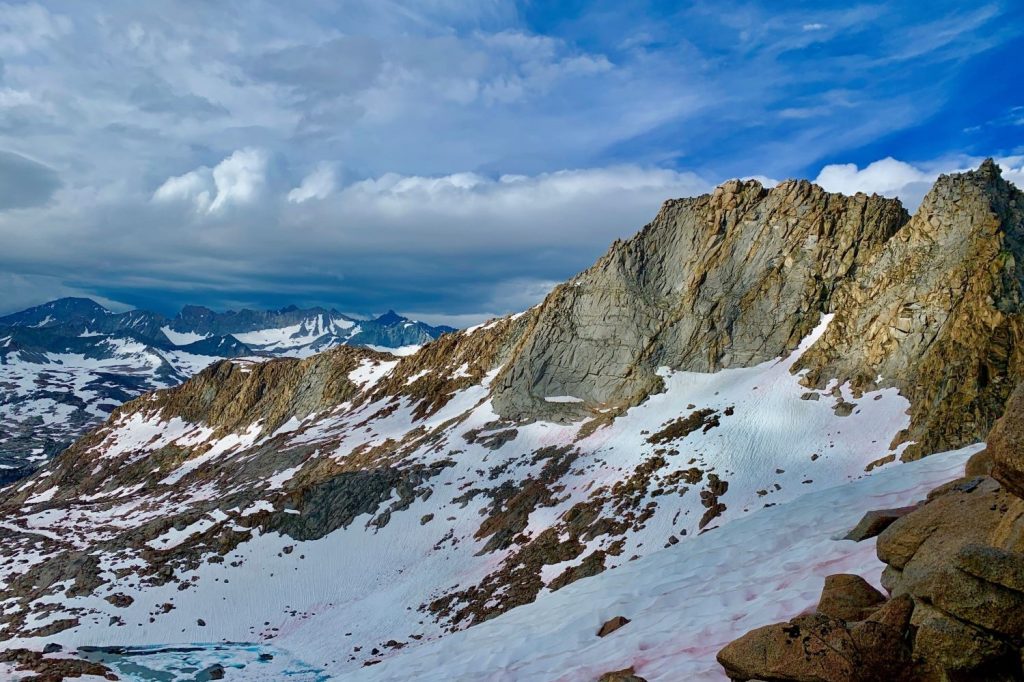 #5 Snow Science
While we hope to encounter snow on Colby Pass, this may not be the case every year. However, when conditions permit, we will perform various analyses on the snow.
Students will focus on density, dissolved solids, and we will use surface temperatures of variably reflective surfaces to discuss albedo and negative feedback.
Tentative Itinerary
Day 1 – Transport to trailhead
Day 2 – Horse Corral to Ferguson Creek | +/- 11 miles
Day 3 – Sugarloaf to Big Wet Meadow | +/- 10 miles
Day 4 – Big Wet Meadow to Colby Lake | +/- 5 miles
Day 5 – Colby Lake to Junction Meadow | +/- 11 miles
Day 6 – Junction Meadow to Crabtree | +/- 9 miles
Day 7 – Crabtree to Mt. Whitney and back | +/- 15 miles
Day 8 – Crabtree to High Desert Camp | +/- 9 miles
Day 9 – High Desert Camp to Horseshoe Meadows | +/- 9 miles
*75 miles total according to Tom Harris Maps, actual milage may vary
Additional Information
Supplemental resources: Primary resources including the 1920 Sierra Club report of "Colby Pass and the Black Kaweah," annual ranger reports, and historical accounts of Shorty Lovelace will be incorporated throughout the journey.
Discussions and direct teach: The glue that holds all these activities together is discussions and direct teaching. Each lab connects to a crucial function of the ecosystem. We zoom out and fill in the blank spaces in student understanding by communicating these connections and reflecting upon our learning. We will cover discussion topics throughout our trek, at points of interest, and in daily briefs and debriefs. Topics we will cover are built into the detailed learning plan.
WHAT YOU'LL NEED
Don't own a backpack, tent or sleeping bag? We provide all major gear for those who request it at no additional charge. We also take care of all group items like stoves, food, water filters, first aid and more. Your guides will do the cooking and dishes. Just show up with your personal items ready to hike!
Download Our Official Gear Checklist!
Stay connected to TSX and download your gear checklist now: