Superheroes or mere Mortals?
From snow covered passes, to deserted canyon beaches, here's a quick look at a few moments our guides had on the trail.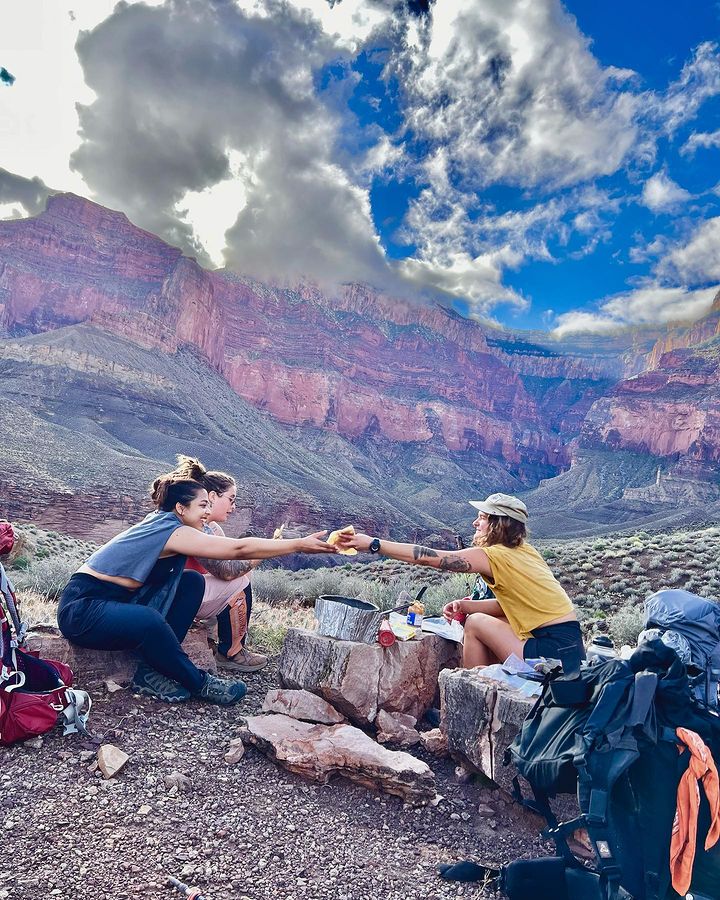 Superheroes or mere mortals? Sometimes the lines are blurred. From snow covered passes, to deserted canyon beaches, here's a quick look at a few moments our guides had on the trail in 2023. We look forward to sharing stories from out 2023 season at our New Trek Release and 2023 Recap Event on November 16th, 6:30pm Pacific. All are welcome, please RSVP to attend.
Our guides in pictures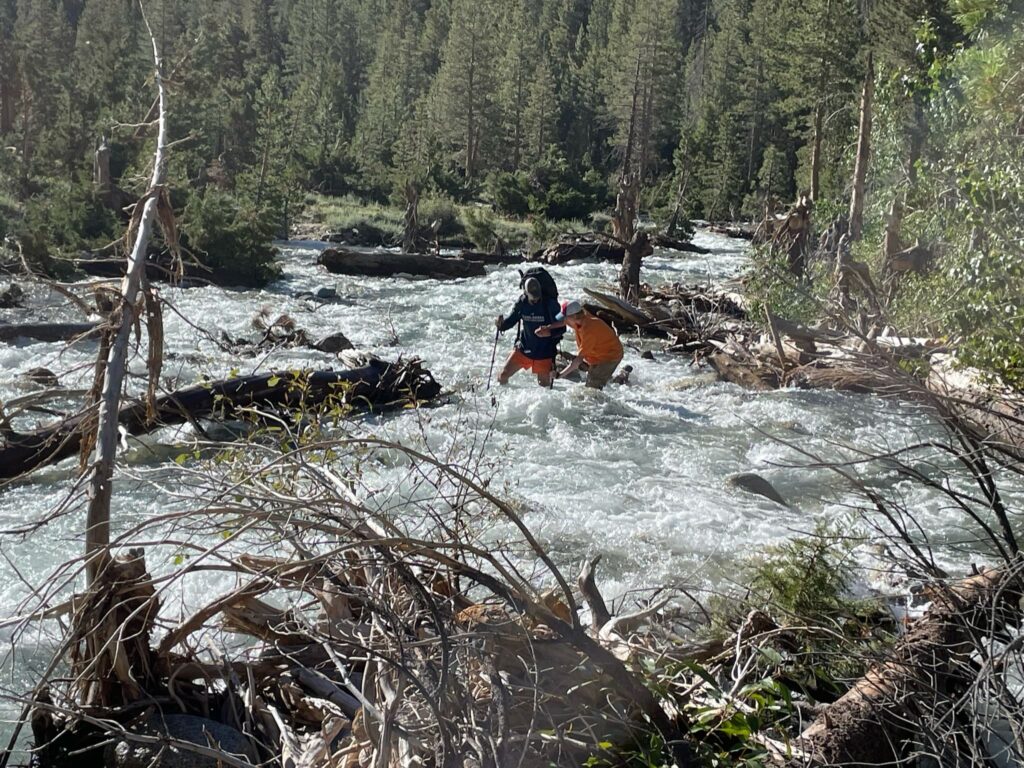 Ale, crossing the Kern
With the record snowfall came record runoff. This is what the Kern River crossing looked like on August 1st on our Trans-Sierra Xtreme Challenge trek to Mt. Whitney.
Alex and Chris, above Jumpup Canyon
When the snow shut down access to our Thunder River trailhead, we pivoted to something new, Jumpup Canyon. Our final night was spent high on the bluff, where we enjoyed pizza delivered by Alex and views that stretched to the South Rim full of snow.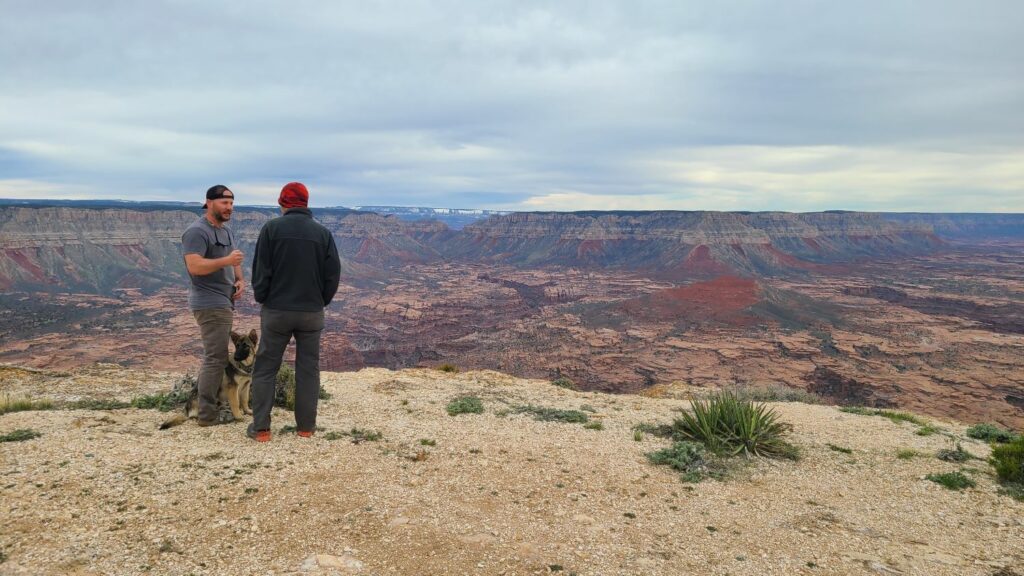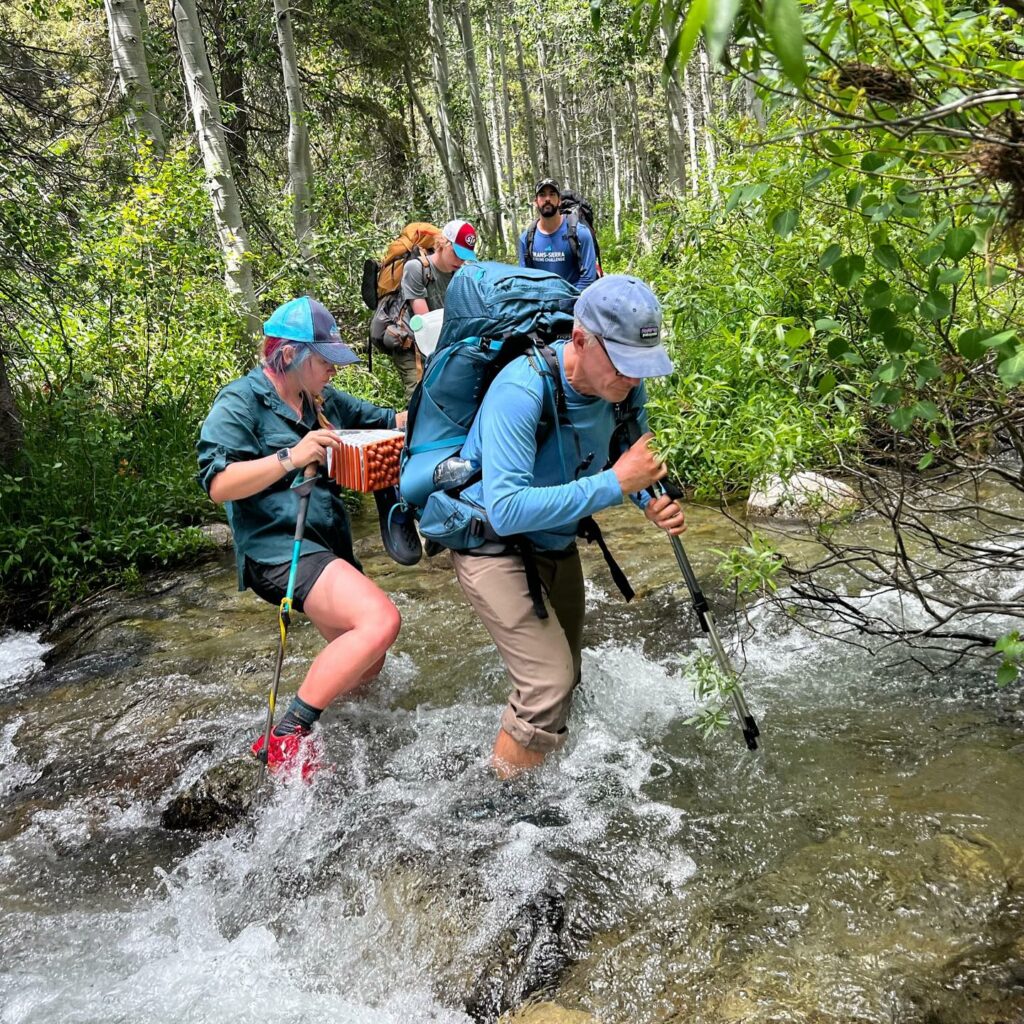 Alyssa, in Cloud Canyon
Sequoia and Kings Canyon National park experienced a winter unlike any other, and Alyssa was among the first to see it and lead people through it's raw and primal state. Stream crossing like this were common hourly occurrences, and wet feet were a part of life.
Andy, on the Escalante Route
For the second year in a row, Andy brought his 11th grade class at Tahoe Expedition Academy into the Grand Canyon for a week submersed in hands on history, culture and science. Five days on the rugged Escalante Route is an experience his students will never forget.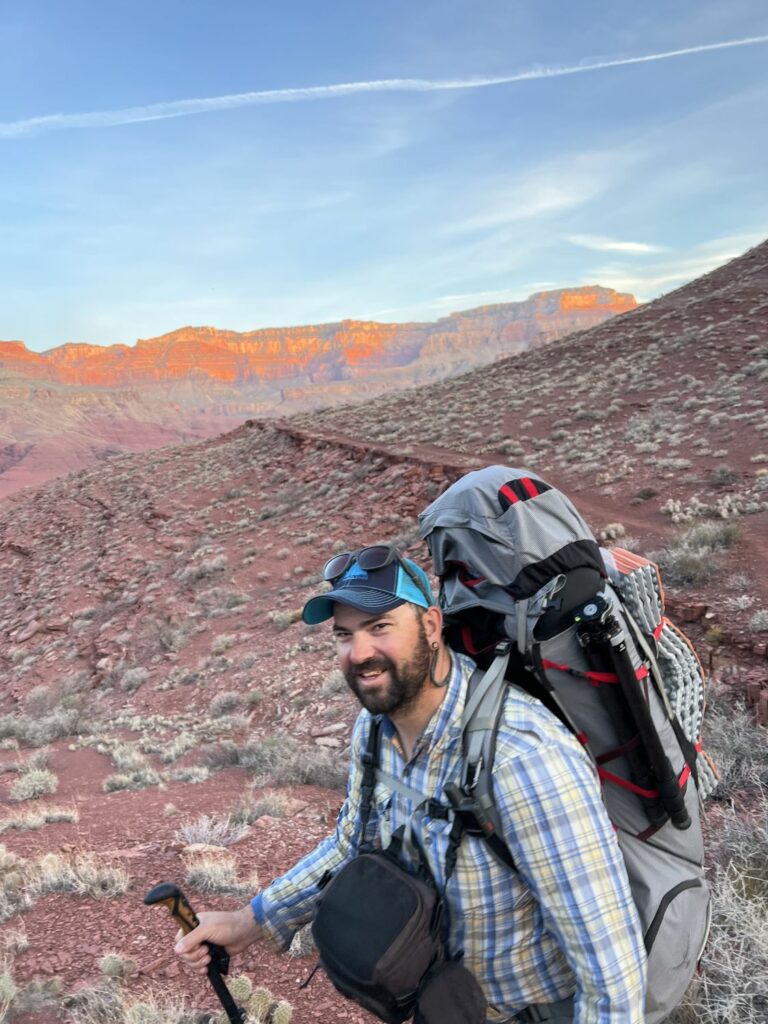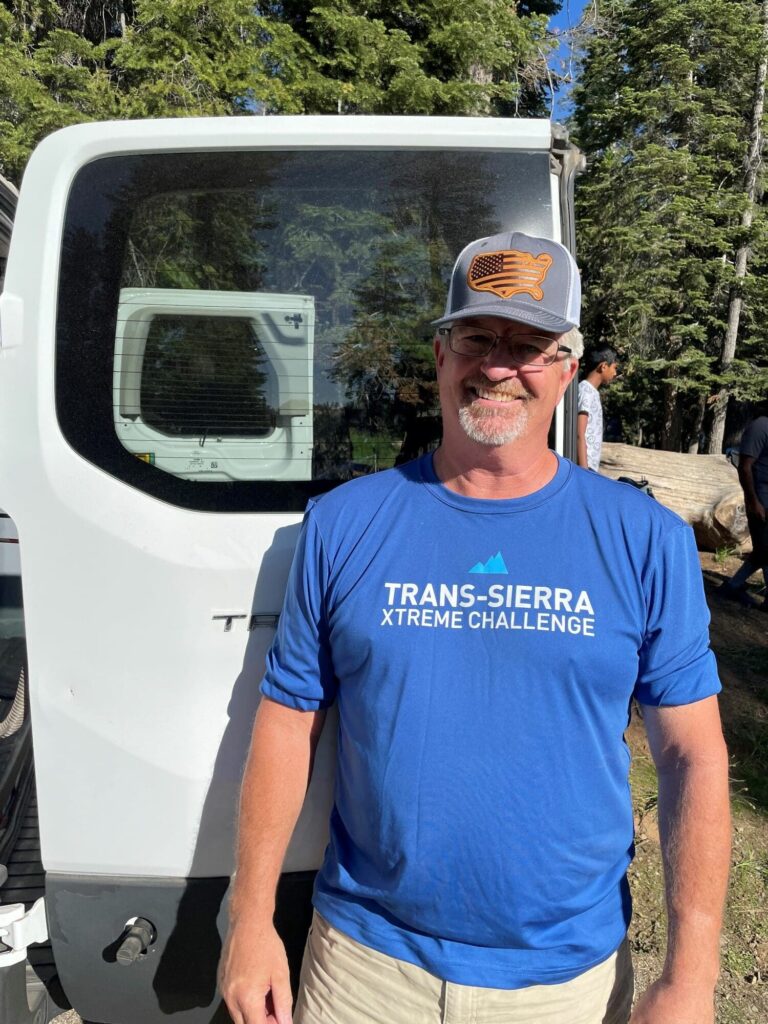 Brad, our designated driver
For the second year in a row, Brad supported our teams by shuttling participants with great humor and compassion. He was always there when we needed him most – picking up, dropping off, and shuttling in emergency. And boy were we happy to see him with his stash of treats and cold drinks!
Charlotte, on the Tonto
Lunch prepared by Char under cloudy blue skies on a Grand Canyon Challenge is the perfect visual and culinary pairing. The spring and fall season were full of color with incredible blooms as a result of the record wet winter.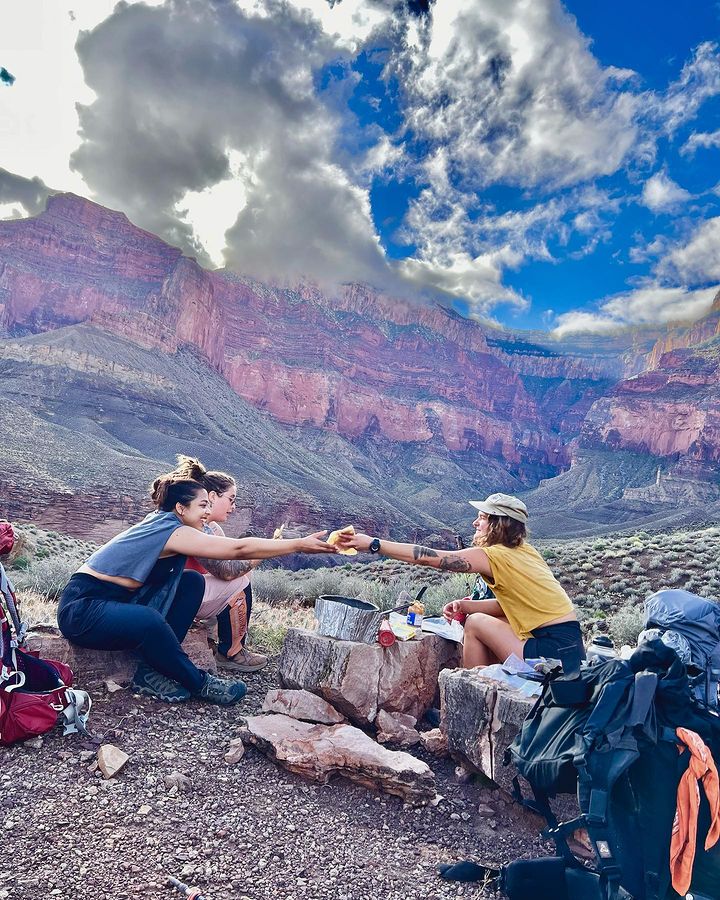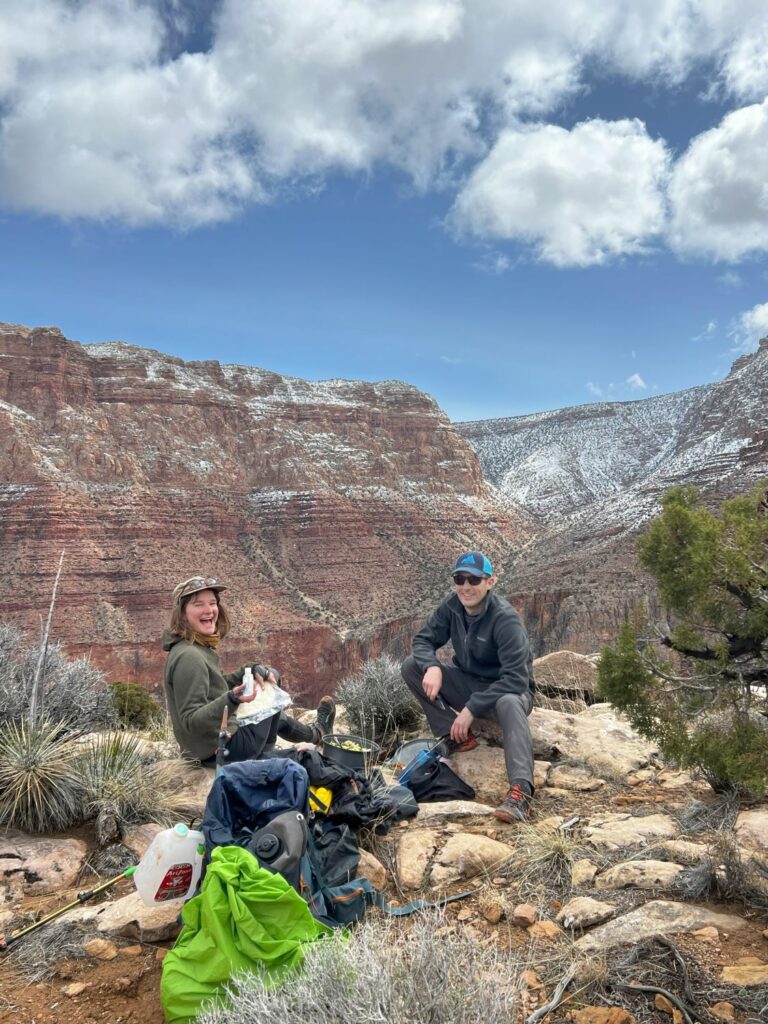 Char and Chris, above the Red Wall
After an epic descent through snow down the Tanner trail in the Grand Canyon, our Escalante Route team paused to enjoy a delicious meal prepared by Charlotte. Chris was there for dish duty.
Dave, below the Great Western Divide
Improvisation is a part of the gig. Here Dave is multi-tasking below the Great Western Divide where trees are sparse and thirst is plenty. Dave and team was Mt. Whitney bound in late August., with a snowstorm on the horizon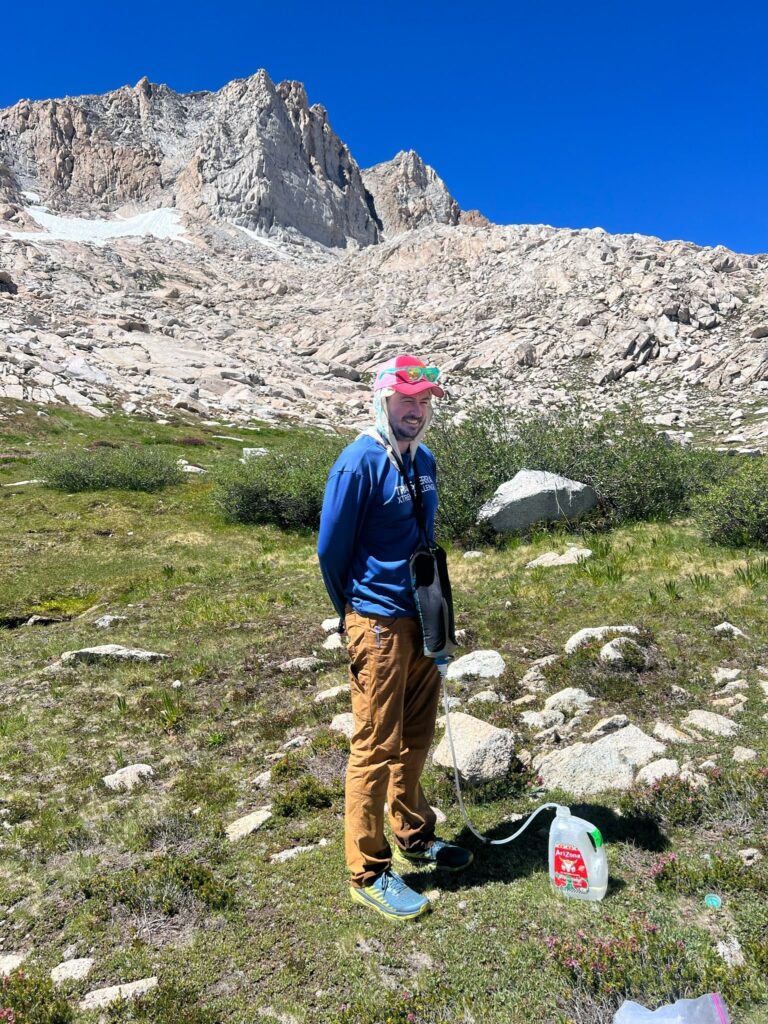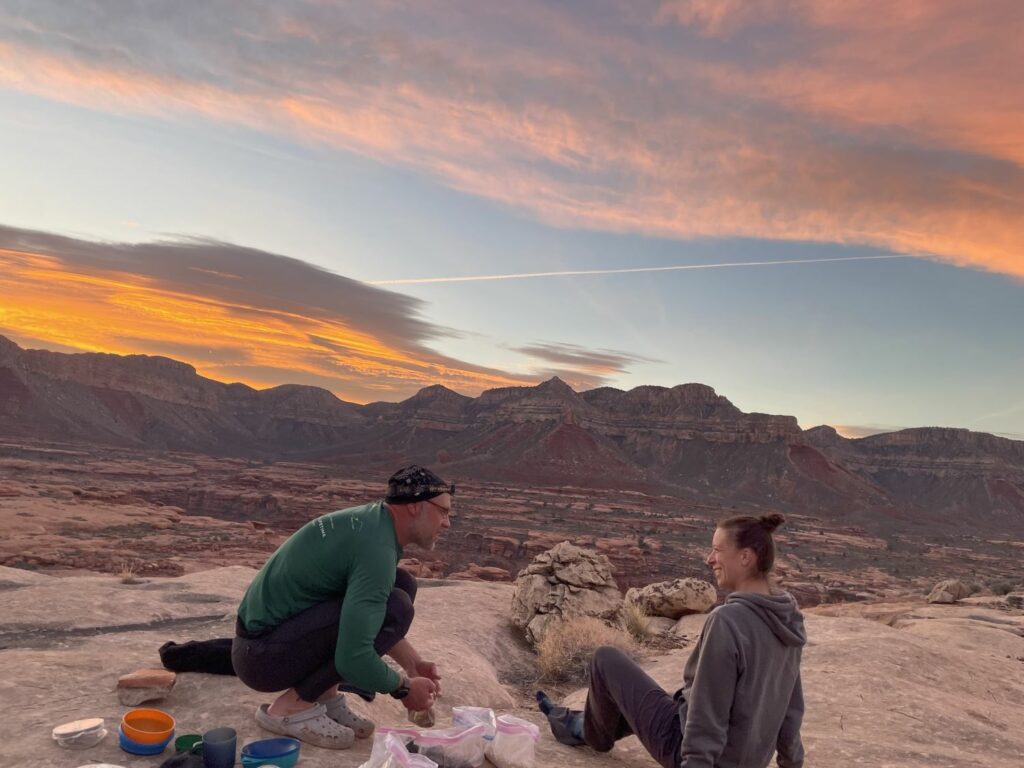 Dirk, on Sky Island
Sunrise on the Esplanade near Jumpup Canyon is an experience to savor. This was a new campsite Dirk helped scout and establish on our inaugural trek to this remote North Rim wonder. He was up early with coffee ready and breakfast so that other could enjoy.
Wyatt & Chris, in Tehipite Valley
The morning after one of the most challenging hikes that either Wyatt or Chris had ever experienced, the two were up early preparing breakfast while Tehipite Dome loomed above.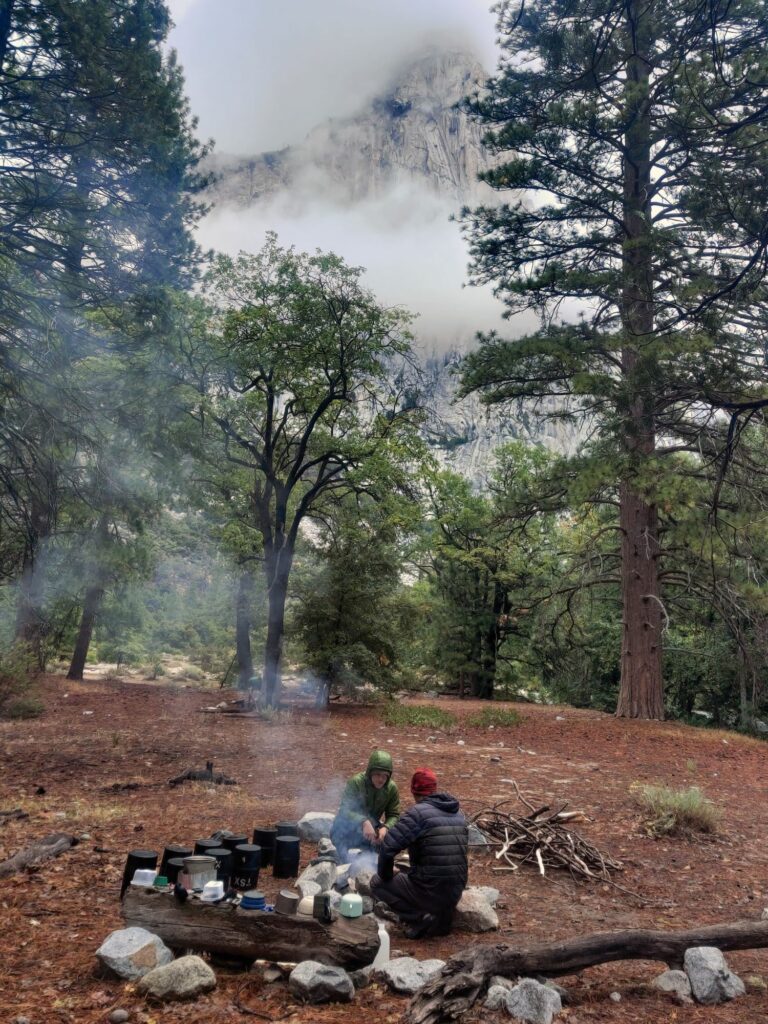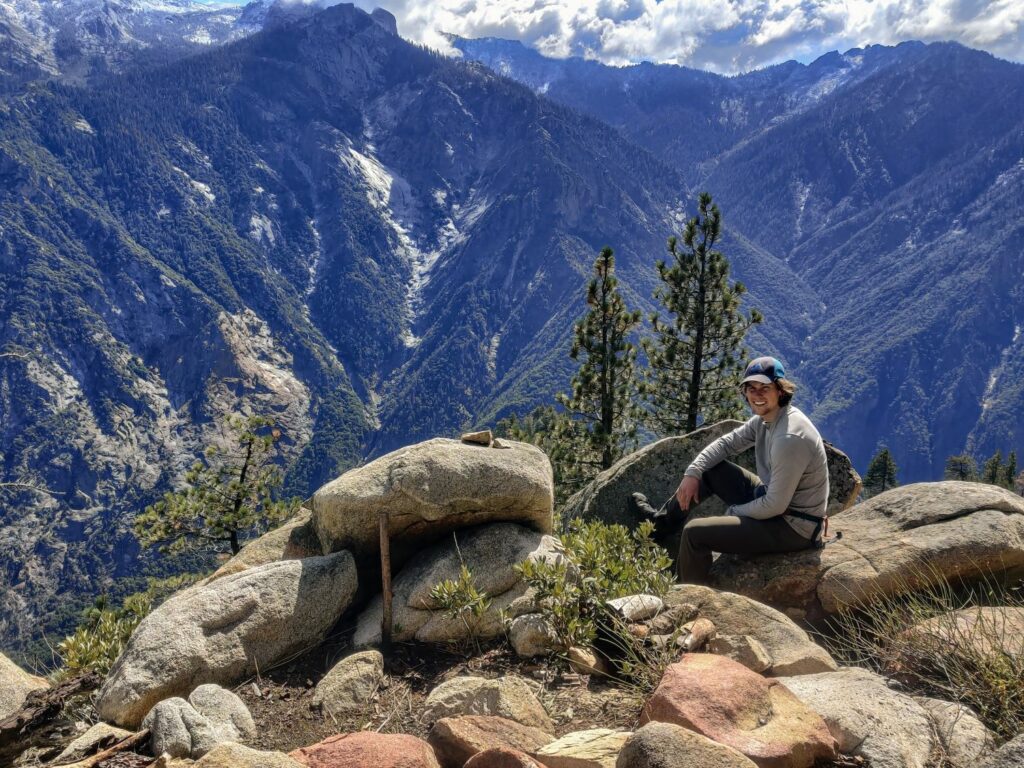 Wyatt, at Lookout Point
Sitting atop "The Beauty," a series of 70 switchbacks that take you from the floor of Tehipite Valley to the rim above is one of the most incredible sights to behold in the Sierra. Wyatt was enjoying the views with fresh October snow on the Monarch Divide.