Human Tricks To Train For A Backpacking Adventure
How a seasonal TSX guide prepares for her backpacking trips.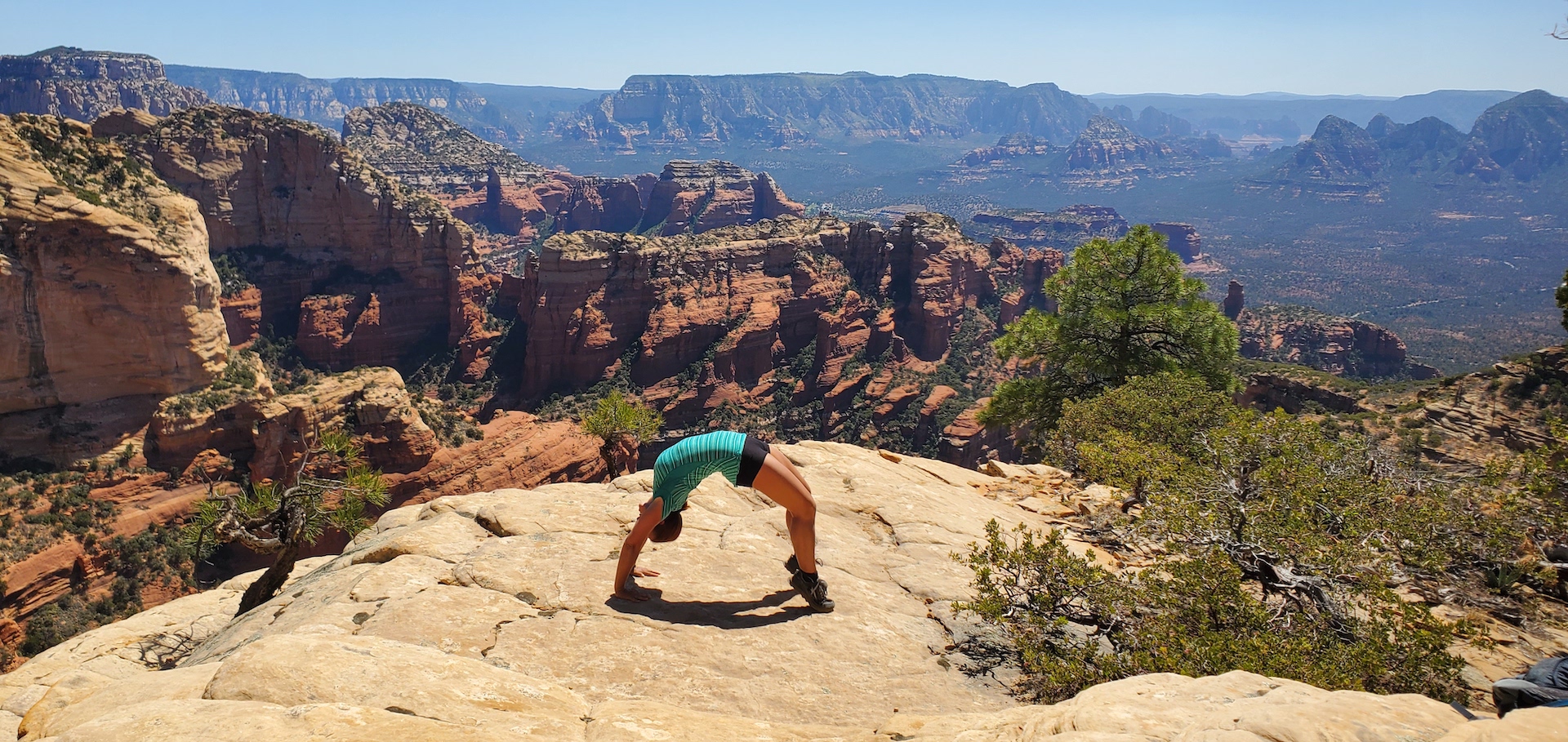 As a backpacking guide, I take my training for TSX trips very seriously. I'm human just like everyone else, and I encounter my own challenges. When I prepare for an upcoming trip, these are a few of the tricks I use to help myself prepare:
I give myself time.
I never put off my conditioning until the last minute. Sometimes our best intentions fail. I aim to begin my training six weeks before a trip, so that even if interferences and delays arise, I complete at least a month of consistent prep. I'm not guiding consistently and I usually have one, if not multiple, other jobs. It can be difficult to find time to get on the trail. This provides ample wiggle room. ​
I diversify my training.
I can enhance my fitness in various ways, even when I'm not on training trips. Running is beneficial for strengthening my lungs and heart. I prefer to run hills, and also, if convenient, at several thousand feet above sea level. After I jog at five or six thousand feet and then return to sea level, I really notice the difference! I strength train as part of my normal routine. Of course, I also do training hikes. I weight my pack with 30-35 pounds and find a rugged trail with dramatic elevation gain. Most importantly, and often overlooked, I stretch and practice yoga. This balances my body and prevents injury when engaging in more rigorous activity than usual.
I work with what I have.
Just like TSX participants, I don't always have the perfect training situation available. I can't always access tough hikes at altitude. That's when I run hills, weight lift, carry a heavy pack even if I'm not on the toughest trails, and interval train. The best way to prepare for backpacking is honestly … backpacking. When that's not possible, I get creative.
I let my body recover.
One reason that I start training early is because I don't want to get injured before a trip. If I'm rushing to get into shape, I'm likely pushing my body dangerously and tempting disaster. With adequate time, I can listen to my needs and focus on that twinge in my hip or tightness in my Achilles. Rest and recovery are essential to any training regimen.
I break in my gear.
Pre-trip training is wonderful for testing gear and making sure that it works well and fits correctly. I always break in hiking footwear and use whichever backpack I'm taking on the trip. Even if it's a familiar pack, my body is constantly changing. I may need to make some adjustments to my gear, and the best way to know is to use it like I'm on the trail.
I go up high.
I find that the two elements most challenging for new backpackers are hiking for hours with heavy loads and managing the challenges of high altitudes. Hiking at several thousand feet can present new challenges for even the fittest of people. It's not always possible to train up high, but I do so as often as I can.
Those are my tricks for getting as physically prepared for a trip as possible. I recommend that you, too, take your trek seriously and begin training early! Review our backpacking training page for additional tips and ideas to prepare for your next adventure.