A Tribute to El Tanko
Jan exemplified the spirit of TSX.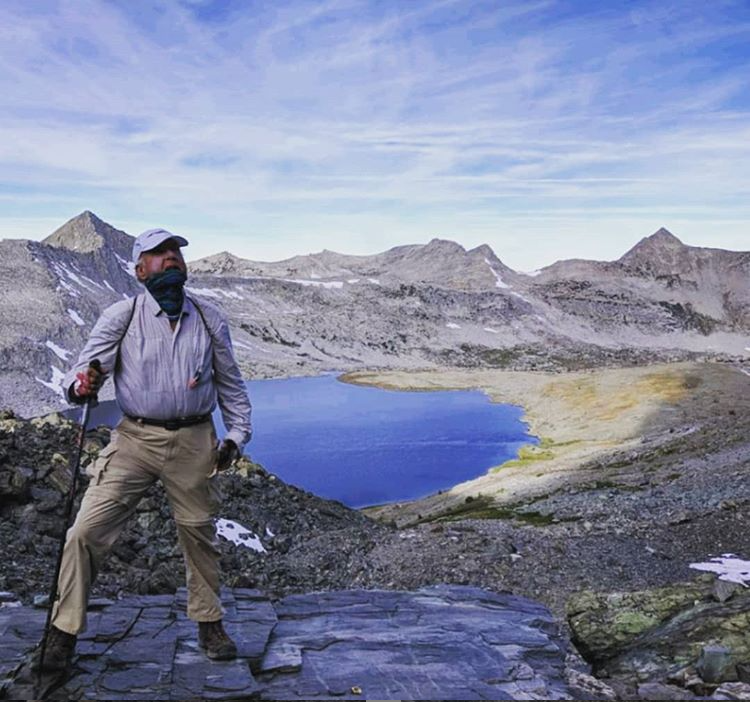 One year ago this week we had some heart-breaking news to share with our TSX family. Jan, who had completed seven TSX Challenge experiences over several years and had become an iconic figure in the TSX family, was on his second hike of the day…. just a "short one" to the top of Meadow Trail in San Antonia Park, near his home in the Bay Area. He was found by another hiker, sitting on a bench, with his backpack beside him. According to his Fitbit, he had arrived just a few minutes before.
Jan had an indomitable spirit and positively impacted just about everyone he touched. On his first trip with us he earned his trail name, "El Tanko." He was a tank that powered through any challenge in his way. He relished life trail, fought through adversity, and never gave up. But more than that, his stories around the campfire would bring people to tears with uncontrollable laughter, and and sometimes deep emotion. Jan trekked with us three times across the Sierra, twice in the Grand Canyon, and twice to Hell For Sure, and igniting smiles, laughter, and inspiration for participants on every trip.
At age 76, just two days shy of his 77th birthday, his completed his seventh TSX Challenge, and stood adopt Mt. Goddard.
If you talked to Jan, he'd tell you the story of when he first saw mountains at the age of 18 after growing up in the Netherlands, and it was love at first sight. He had so many stories to share… some of which were real, others that were completely made up to get a laugh. As we head out onto the trail for our first Sierra trip of 2021 later today, we'll be retelling his stories and taking along will be missing his presence.
Jan's wife, Ann, would drop him off before every trip with simple instructions to bring him home safe.
Jan lived by his motto "Cedo Nulli" which he translated to "Never Give Up." We will continue to carry Jan's spirit and mantra with us as part of the TSX team experience with everything we do!
See you on the trail El Tanko!