Preparing for an Xtreme Challenge trek
Tips to prepare for a Trans-Sierra Xtreme Challenge trek.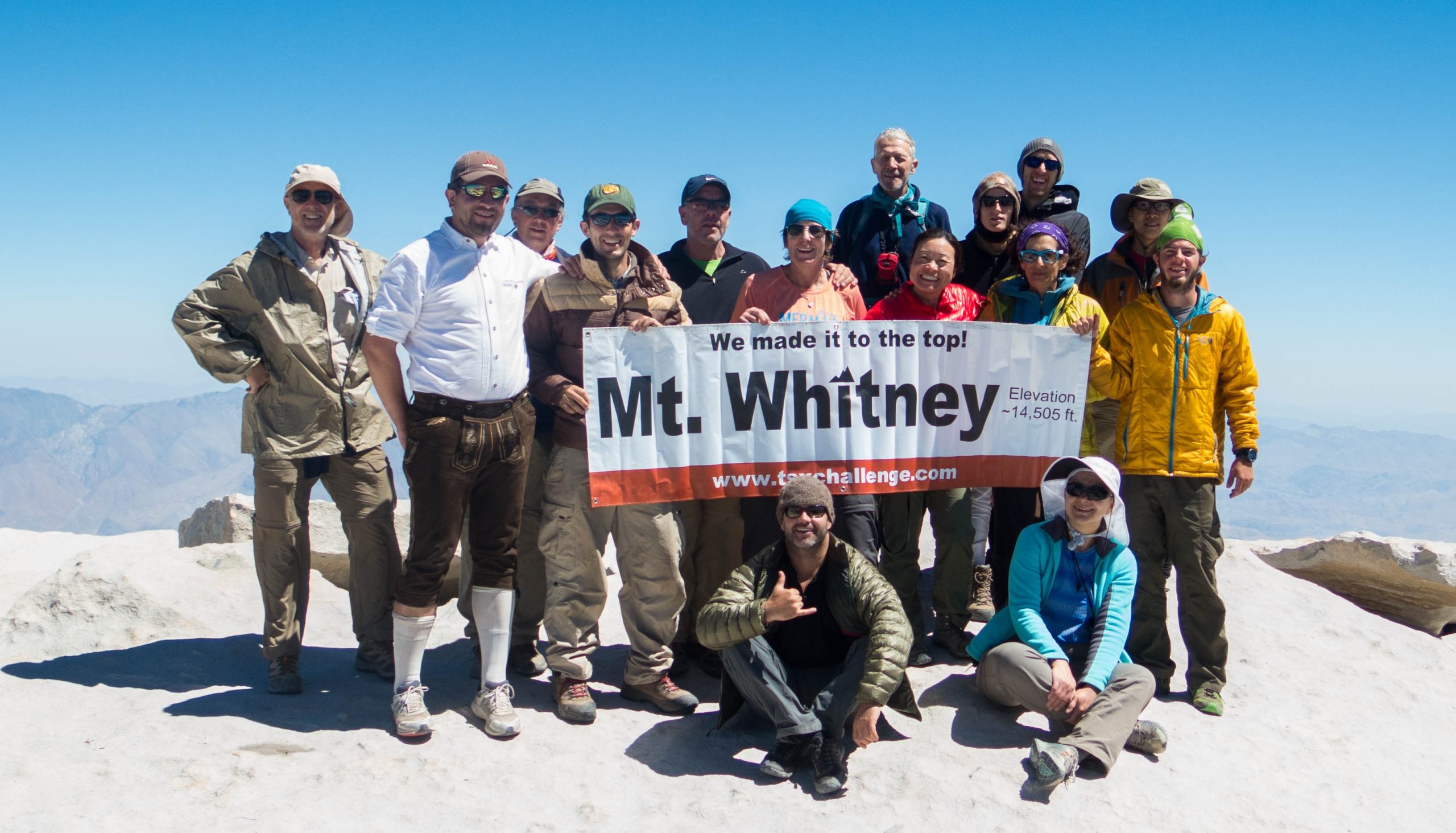 "The Trans Sierra Trek looks amazing! I, however am out of shape and never done any overnight backpacking trips, let alone anything close to a long trek. What is needed to prepare and get in shape to do something like this? I'm not even sure where to start other than jumping back into the gym and doing some day hikes. Any resources would be greatly appreciated!"
For a majority of people who join our hikes, this is their first ever overnight backpacking trek – so you're not alone! The best way to prepare for any activity is to actually "do" that activity – but with backpacking, its sometimes unrealistic! Not everyone has the luxury to take long hikes on the weekends, or hike at elevation.
The most important part is to have a goal and then start training for that goal. So you're on the right track! All you'll really need is basic physical fitness and a lot of mental toughness. Whether it be running at the gym, cycling, swimming, sports, aerobics – those all work and help in building up your core and cardio. Regularly exercising 2-3x week and pushing yourself a little more each week to go farther, or longer, at any of those activities will be great preparation. The biggest challenge is usually adjusting to the weight – so hiking, or walking around the block with a loaded backpack as your trek approaches, if practical, will help.
I get out of shape pretty quickly in the off-season. I get myself back in shape each season by scheduling a half marathon a few weeks before a hike – this forces me to get on a plan where I gradually increase the rigor of my workouts.
That being said, there is always some adjustment that takes place when on the trail. Luckily, the first three days are pretty moderate and at lower elevation. While those days often seem to be the most difficult, those first few days help your body acclimate to the elevation and the trail – usually by the end of day three / beginning of day four, everyone starts hitting their stride. People generally exit the trail in some of the best shape of their life. And that's a great goal to reach!