Friendship Sparks Inspiration for All Ages
Read how our Grand Canyon Challenge experience was created out of 20 years of friendship.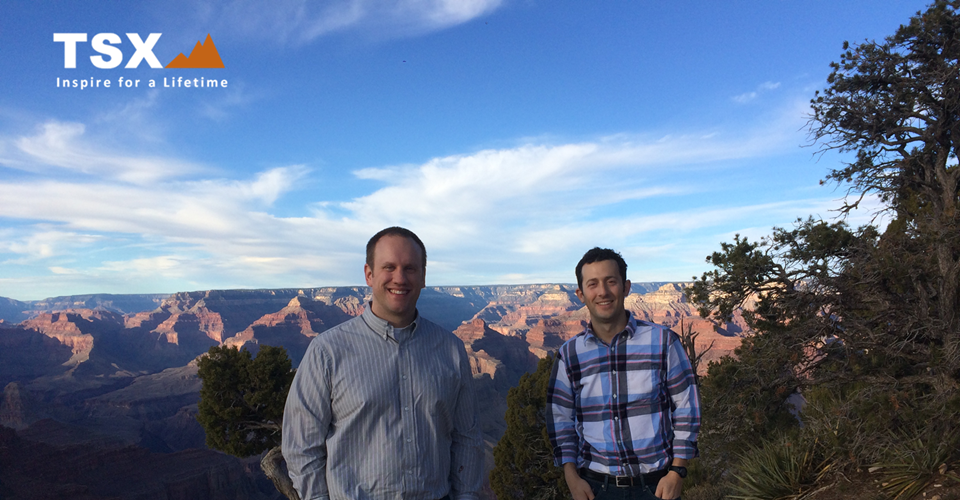 It was the fall of 1997 when two 18 year old kids – Andy from Minnesota, and Chris from California – crossed paths during their first year of university in South Bend, Indiana. Andy studied finance while Chris pursued a degree in government and Chinese. But they both shared a passion for the outdoors, and for inspiring others, and almost 20 years later they are excited to be working together to launch the Grand Canyon Xtreme Challenge – an inspirational three night Grand Canyon experience for motivated individuals from ages 11 to 69+.
This past week Chris and Andy were at the Grand Canyon finalizing preparations for our inaugural Grand Canyon Xtreme Challenge event which kicks off next month. With multiple outings planned this spring, and more slated for the fall, we learned from park officials that in our first year we're paced to be one of the top 10 most active backpacking organizations within the park. But what surprised park officials even more was our commitment….
Our commitment
Similar to our long-running Trans-Sierra Xtreme Challenge, we are committed to doing one thing only, and doing it extremely well. All of our three night, four day Grand Canyon Xtreme Challenge events traverse the exact same 35 mile loop through remote parts of the inner canyon, along the Tonto platform, and down to the Colorado river. It is the most inspiring, and challenging experience in the Grand Canyon state.
We invite you to join us in the Canyon, or join us on Facebook to share in the experience where all ages and skill levels can safely and confidently venture into the rugged beauty and tranquility of the Canyon for an experience that can inspire for a lifetime.