Let's Re-Think Food in the Backcountry
Get insight into our approach to backcountry meal planning.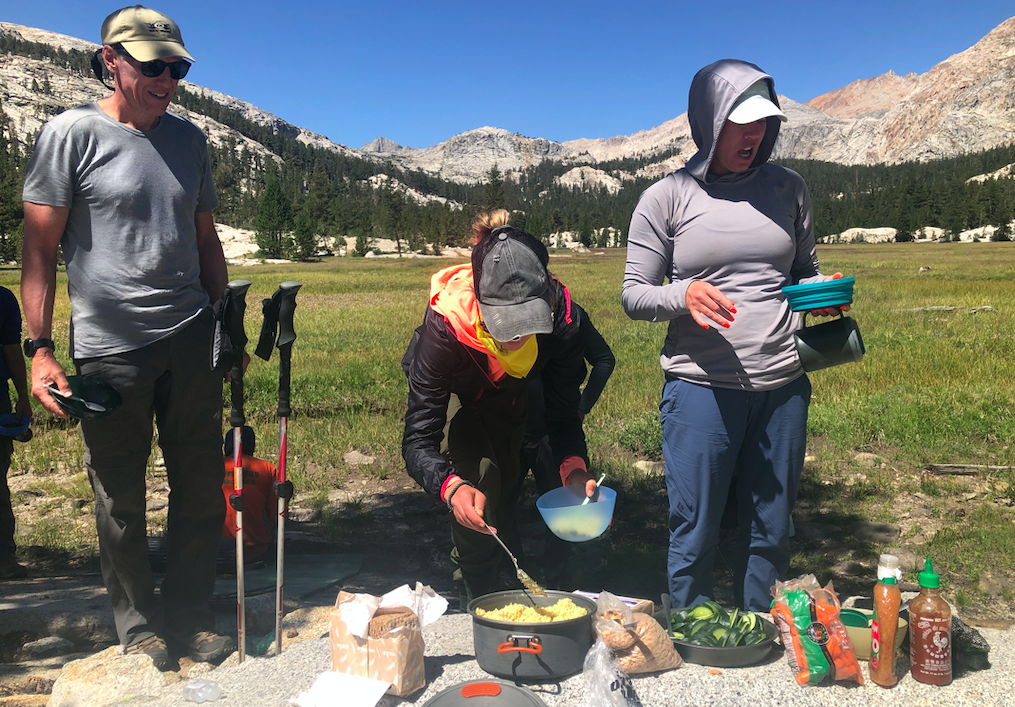 Moving away from pre-packaged backpacking meals and into something more nourishing for your body can feel intimidating. Let's be honest, our digestive systems do not love dehydrated food that's full of preservatives! When you're ready to eat fresher and healthier on the trail, it's hard to know where to begin. Luckily, TSX Challenge has you covered! We host periodic backpacking Zoom discussions to explain how you too can plan nutritious options on your backpacking trips.
Here are a few quick insights from our recent Fresh Backpacking Meal Ideas talk:
Prepping your own meals isn't as complicated as you think.
When you design your own menu, you can fit the needs of those in your group that may have different dietary requirements. Planning for vegetarian or vegan diets isn't as complicated as you might think! You can also repackage ingredients and bring exactly the amount of food you require, cutting down on unnecessary weight.
Reduce bulk weight by adding soups and drinks to your meal.
If you want to further reduce weight, it's helpful to serve punch and soup to begin your meals. This provides additional liquids and salts. In addition, by serving them before the main course, people will begin to get full and require less bulk to feel satisfied during the main course.
Think in terms of backpacking food groups.
When you're burning the calories on a big trek, you need to think about replacing those calories while also eating healthy. Primary considerations for TSX meal components are fat, carbs, protein, fruits, vegetables and liquids. Secondary food groups include salt, potassium, iron, and bonus elements like spice, crunch, and/or sweetness.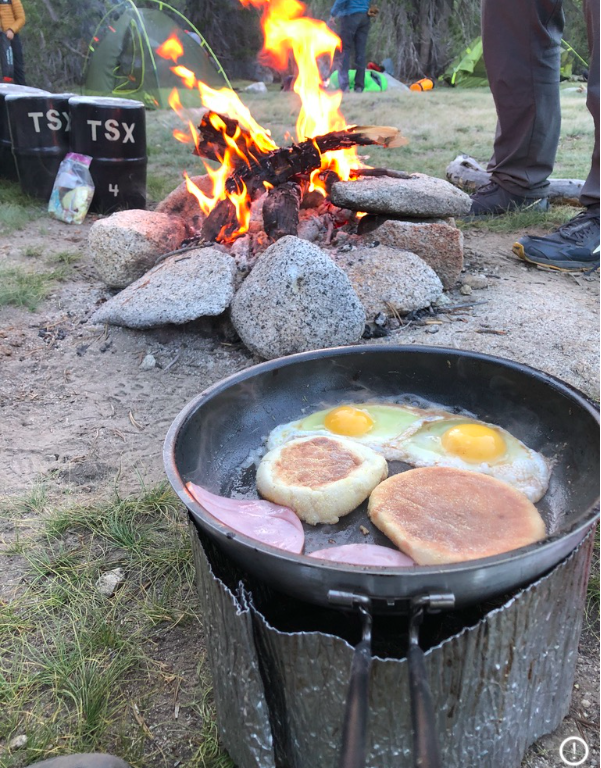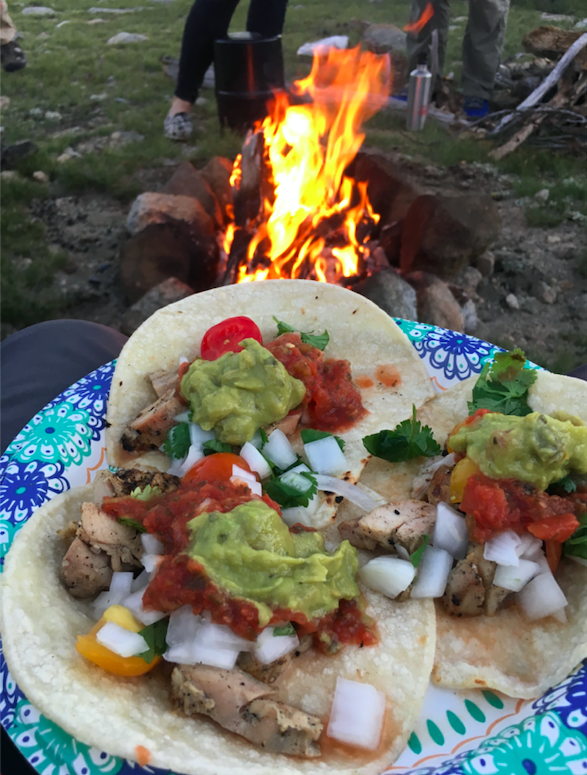 Save money and get precise volumes by shopping the bulk aisle sections at your grocery store.
Shopping at stores that sell food in bulk will help cut costs and while getting you the precise weights and quantities you need for your trek.
Finish out your trip with a dinner that takes care of the leftovers and minimizes waste.
A soup is a nice way to close out a multi-day trip. Any leftovers from grains, to pastas, to veggies can be mixed in with broth, spices and other flavors to ensure every last ounce of food gets put to good use.
Keep your backcountry kitchen gear simplified.
You don't need a tone of gear to eat well in the backcountry! Hop on over to our recent blog post to discover what's in the TSX backcountry kitchen. Learn how to keep things simple and light weight.
Designing your own backpacking meals is a wonderful opportunity to use your creativity and enhance your outdoor experience. Checkout our upcoming backpacking classes and events, hosted via Zoom, for fresh meal planning ideas and get your questions answered by our team. Or connect with us directly on Facebook or Instagram. We're here to help and want you to have the best experience possible on your next backpacking adventure.