Join an Upcoming talk at REI and Sports Basement
Attend one of our Mt. Whitney classes an REI or Sports Basement near you.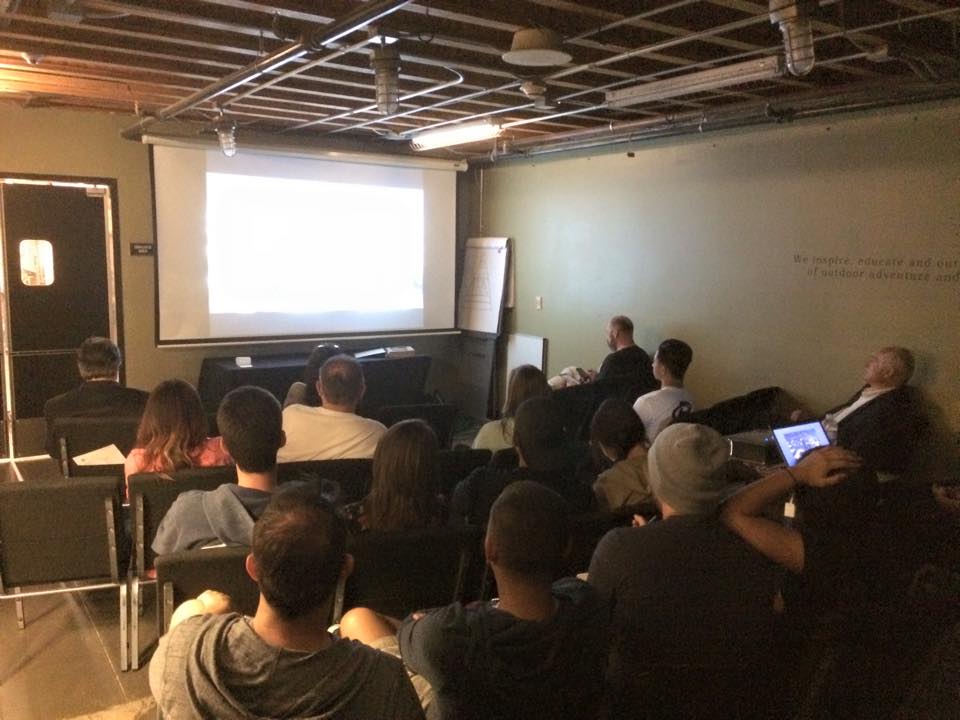 We're excited to be invited back for a 5th year to present at REI and Sports Basement stores across California. What started as an annual talk at a single REI Fresno store has grown to a mini-roadshow of sorts – this year we've been invited to talk Mt. Whitney at no less than 13 locations in both Northern and Southern California.
We value the support of REI and Sports Basement in helping us share our message.
For a limited time, each participant who joins a Trans-Sierra trek to Mt. Whitney will receive a complementary $100 REI or Sports Basement gift card.
Just join a Trans-Sierra experience by December 25th. No coupon code needed.
Our talks are fun, informative and inspirational digital presentations covering everything you need to know to complete a multi-day trans-sierra backpacking trek to Mt. Whitney, the highest point in the lower 48 states. Whether you join a guided group, or plan to venture out on your own, our goal is to inspire and motivate individuals of all ages to get out and experience the back country, and sow the seed of hope and conviction that individuals of all shapes, sizes, and experience levels can reach and accomplish anything they put their mind to – including the highest peak in the contiguous United States.
What we cover
We cover how to summit one of the most popular hiking destinations, Mt. Whitney, from a non-traditional trans-sierra route. We cover hiking and backpacking topics such as leave no trace, gear required for a multi-day backpacking trek, trail best practices, weather and safety considerations, and protecting food from bears. We also cover in detail the beautiful scenery you'll experience in nearby Kings Canyon and Sequoia National park with a trail overview. Finally, our presentation is open to individuals of all ages – we'll show how kids, as young as 10 or 11 years old can complete a trans-sierra trek and scale Mt. Whitney.
Mark your calendar and join us
Joining a talk is easy! Find an upcoming event near you, and mark your calendar. We look forward to meeting you!
REI Fresno
December 2 @ 7:00 pm – 8:00 pm
Sports Basement Sunnyvale
December 4 @ 7:00 pm – 8:00 pm
REI Santa Rosa
January 20, 2015 @ 7:00 pm – 8:30 pm
REI Dublin
January 31, 2015 @ 9:00 am – 10:30 am
REI Saratoga
February 17, 2015 @ 7:00 pm – 8:30 pm
REI San Carlos
February 18, 2015 @ 7:00 am – 8:00 pm
REI Berkeley
February 19, 2015 @ 7:00 pm – 8:30 pm
REI Mountain View
February 26, 2015 @ 7:00 pm – 8:30 pm
REI Northridge
April 1, 2015 @ 7:00 am – 8:30 pm
REI Santa Monica
April 2, 2015 @ 7:00 pm – 8:30 pm
REI Rancho Cucamonga
April 8, 2015 @ 7:00 pm – 8:30 pm
REI Arcadia
April 9, 2015 @ 7:00 pm – 8:30 pm
REI Tustin
April 14, 2015 @ 7:00 pm – 8:30 pm