Hiking Mt. Whitney, a Guide to the Ultimate Trans-Sierra Trek
We wrote an ebook on about backpacking Mt. Whitney, available on Amazon.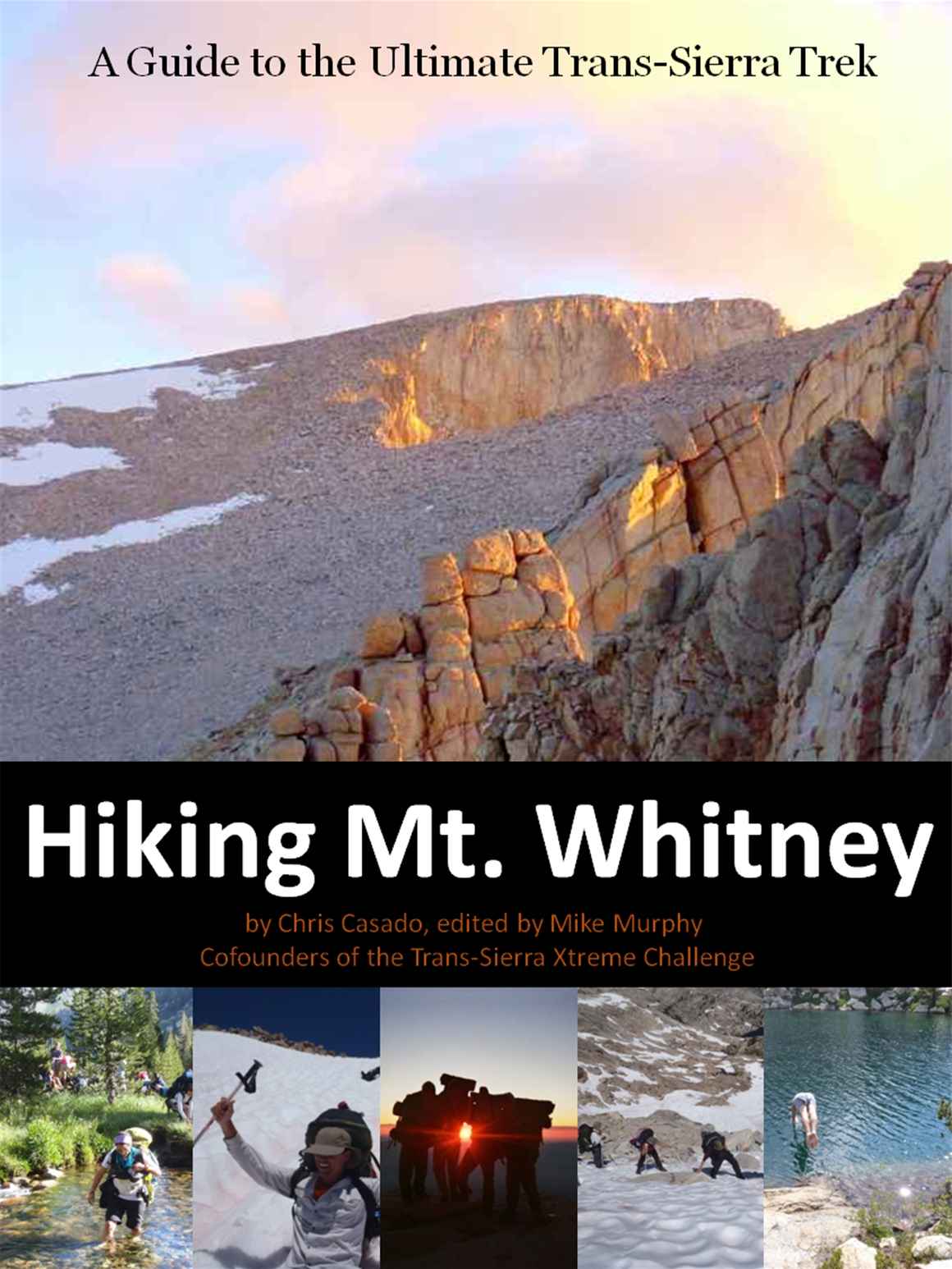 We wrote this ebook a few years ago to help spread the word about our Trans-Sierra trail, and to inspire others to get into the Sierra. If you're a novice hiker, looking for a quick introduction on our Trans-Sierra trail to Mt. Whitney, this should whet your appetite. For the experienced backpacker, this will be a valuable guide with day by day detailed itineraries, trail tips, permit information, and basic maps to help get you on your way. Its a great ipad or kindle read. Please let us know what you think, we appreciate your feedback.
Hiking Mt. Whitney: A Guide to the Ultimate Trans-Sierra Trek